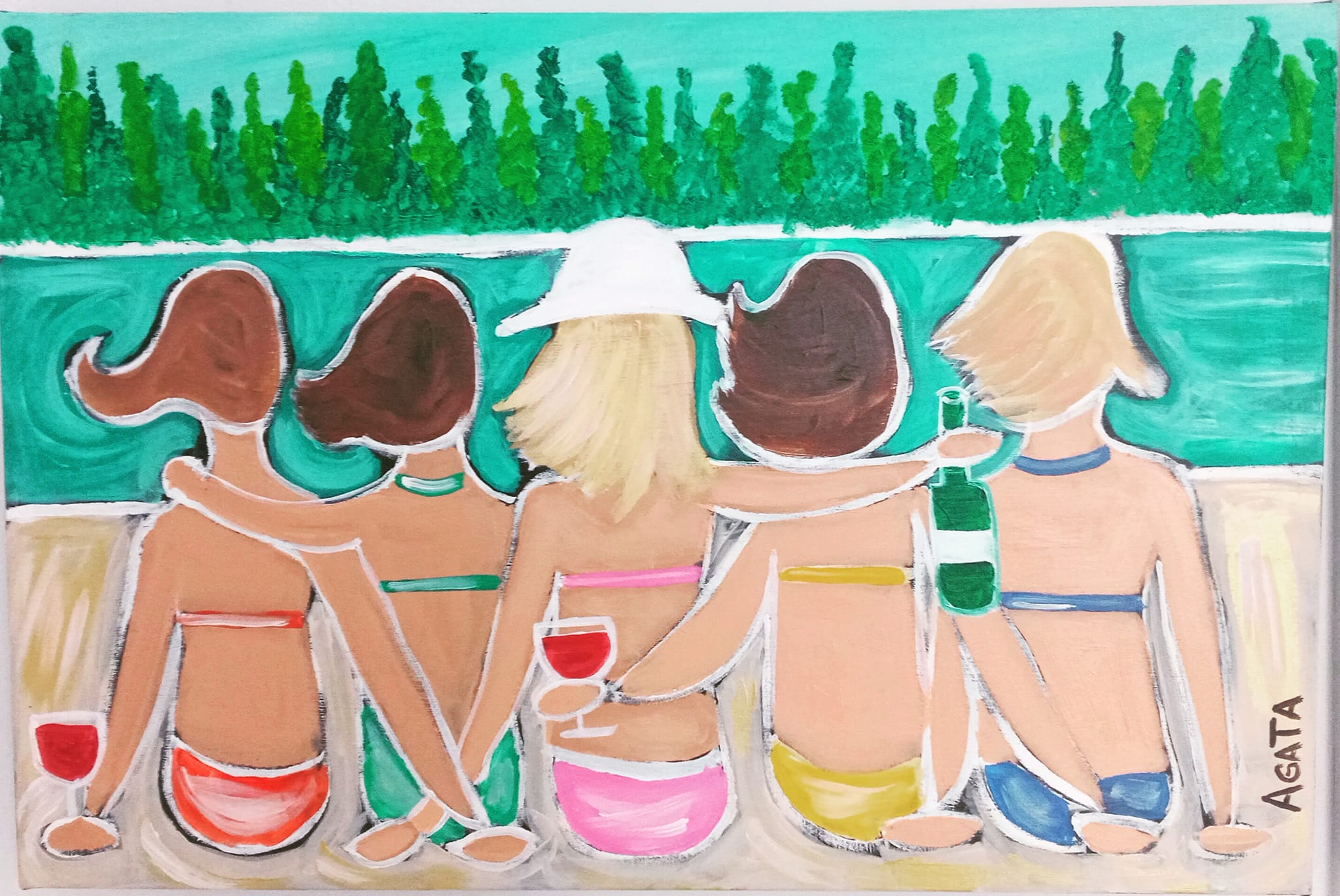 Clear Lake wines and wineries is only a part of the focus of this article. While we will look at wines and wineries in the Clear Lake area, we will also consider other points of interest. As you are reading this article it is fair to say that you enjoy wine tasting and visiting wineries. Still if you are spending a day or days in any give wine area or region, we usually don't spend our entire time in the tasting room. That being said, we will look at other ways to make the visit to this wine producing region of California by considering accommodations, dining, tasting rooms, and other activities of interest that Clear Lake has to offer.
While I don't visit Clear Lake as often as I use to, the lake and the countryside hold fond memories for me. I remember staying at the Marina Hotel with my parents and later taking my family as well to enjoy a getaway. The Marina is a simple place to stay but it was oh, so convenient if you had a bass boat you want to launch. I remember going out with my dad in his boat and fishing for some lunker bass. Taking my family and just enjoying the stay for a few days away from the hustle and bustle of everyday life. In fact, both my father Jack Krause and my cousin Danny Krause did more than one Bass tournament at Clear Lake.
Where is Lake County, CA and Clear Lake?
Located about 2 hours north of San Francisco, right above the Napa Valley. The location doesn't see as many visitors as the popular cities that surround it, and because of that, it is a hidden gem in the state. What you will discover is small-town charm, the largest freshwater lake in California, wineries, and an impressive volcano you can hike, among other activities.
Although you have the dormant volcano Mt. Konocti towering over the lake, the lake is by no means a volcanic lake. The lake stretches out at 68 square miles, at an elevation of 1329 feet. The maximum depth of the lake is 60 ft, making it one massive waterbody!
Wine Growing History of the Clear Lake AVA
Winemakers by the score are discovering the bounty of the Lake County at its agriculturally rich valley, which surrounds ancient Clear Lake and the rocky red volcanic soil around Mt. Konocti, a dormant volcano. The first vineyards were planted in the 1870s. By 1900 County's wines were winning awards in international competition, and the region was earning a reputation for producing some of the world's best award-winning wines. However, in 1920 Prohibition brought an end to wine production. Most of the vineyards were eventually ripped out and planted with other crops.
The County's come-back in winegrowing began in the 1960s when a few visionary growers discovered the area's wine grape potential and started the planting of new vineyards. From less than one hundred acres in 1965, vineyard acreage has grown to almost 10,000 acres today. Such expansion in plantings is expected to double over the next few years. With the growing popularity of Lake County wines, the County's grape and wine industry continues to expand. Existing wineries are growing, and new vintners are moving into the region. Today, the county has more than thirty wineries. A number of out-of-county wineries own vineyards in this wine-growing region, including Jackson Family Wines, Constellation, and Foley Family Wines.
AVA's of Lake County
What is an AVA? AVA is an acronym for American Viticultural Area. An AVA is a specific type of appellation of origin used on wine labels. An AVA is a delimited grape-growing region with specific geographic or climatic features that distinguish it from the surrounding regions and affect how grapes are grown.
Benmore Valley AVA
The Benmore Valley AVA was named after Benjamin Moore, a local 19th century cattle rustler. The valley is a high depression in the mountains of southwestern county and is significantly cooler than the surrounding areas. Much of the harvest of the winegrapes produced there were sourced by Geyser Peak Winery.
Big Valley District AVA
The Big Valley District AVA viticultural area is located south of the southern shore of Clear Lake and established on October 2, 2013. It covers approximately 11,000 acres (17 sq mi) with six bonded wineries, forty-three vineyards, and roughly 1,800 acres (730 ha) cultivated at its official recognition. Big Valley was the first settlement in Lake County and has a long history of agricultural activity. Sauvignon Blanc is the most widely planted varietal in this area. The boundaries of this region include Clear Lake to the north, Mount Konocti and the Red Hills Lake County AVA to the east, Merritt Road and Bell Hill Road to the south, and Highland Springs Road to the west.
Clear Lake AVA
Half of the area contained within the boundaries of Clear Lake AVA is Clear Lake. The moderating influence of the lake on the surrounding area results in a climate with less variation in temperature than surrounding areas. Elevations range from 1,300 to 3,000 feet. Clear Lake AVA is one of the coolest climates in California, which has led to success with grape varietals like Sauvignon Blanc.
Guenoc Valley AVA
Established in 1981, Guenoc Valley AVA was the first American Viticultural Area designation granted to an area with just a single Langtry Estate & Vineyards that was purchased by Foley Family Wines.
High Valley AVA
The High Valley AVA is located in the eastern part of the county. The valley is situated on high elevations ranging from 1,600 to 3,000 feet (490 to 910 m) in elevation. Red volcanic soils can be found on the hillsides while alluvial fans and benches on the valley floor provide well-drained beds for the vines.
Kelsey Bench AVA
The Kelsey Bench AVA was established on October 2, 2013. The Kelsey Bench area encompasses about 9,100 acres (14.2 sq mi) with 900 acres of cultivation, one bonded winery and 27 vineyards when it was officially recognized.] The term "bench" was selected to reflect the topography of the area with higher elevations and hills. Rich soils cover a substantial portion of the Kelsey Bench with good drainage favorable to growing grapes.
Red Hills Lake County AVA
The Red Hills Lake County AVA lies along the southwestern shores of Clear Lake, separating Excelsior Valley to the east from Big Valley to the west. The hills lie at the foot of Mount Konocti, a volcano which last erupted 11,000 years ago, but which is still regarded as active.
Upper Lake Valley AVA
On June 3rd of 2022 the TTB of the United States announced the approval of the Upper Lake Valley AVA. The Upper Lake Valley AVA represents the 8th AVA located in Lake County, California. The area of the AVA covers a series of valleys running north northwesterly from the shores of Clear Lake. These valleys and the surrounding hillsides sit at elevations of 1,330 feet to 1,480 feet and are slightly cooler than the surrounding areas.
Clear Lake Wineries and Winemakers
While this is just a sample of the wineries and vineyards in Clear Lake, it's a great start to help you in planning your next visit. You will be pleased to discover award winning wineries and find the tasting room at the wineries inviting.
Bartolucci Vineyards
The Bartolucci family has been growing winegrapes in California since 1921. It was then that Andrea Bartolucci, who had emigrated from Italy only a few years before, purchased his first vineyard. Since then, a passion for the land and for winegrape growing has been passed down from generation to generation and known as Bartolucci Vineyards.
Andrea's grandson, Ron Bartolucci along with his daughter Deanna are the current generation of Bartoluccis to grow winegrapes, and they say their hope is to continue the legacy for generations to come.
Bella Vista
More than three decades removed from his graduation from Stanford University with an industrial engineering degree, David Weiss retains the mindfulness that established him as a leader among growers. After leaving Stanford, David remained in the Bay Area working in the tech sector in engineering management and project finance for 11 years. In 1993, a European family offered him a job managing Quercus Ranch in Kelseyville, thus prompting his relocation to Lake County and Bella Vista.
Elk Mountain Vineyard
This story, which brings together winegrapes and draft horses, begins with a married couple, the pursuit of a dream, a ranch in Alexander Valley, and four French Percheron horses that needed rescue. It is the story of Elk Mountain Vineyard. Read more about Elk Mountain Vineyard.
Hawk and Horse Vineyards
Mitch and Tracey Hawkins and the Boies Family are the proprietors of Hawk and Horse Vineyards. Its mountain vineyards are situated at elevations up to 2,200 feet in Lake County. Hawk and Horse Vineyards is also home to cattle, competitive rodeo horses, and an enormous range of wildlife. You will find on the property a variety of wildlife ranging from red-tailed hawks, owls, bear, wild boar, bobcats, and even mountain lions.
Tracey and Mitch farm eighteen acres of Cabernet Sauvignon, Petite Sirah, Cabernet Franc, and Petite Verdot. Their first release was a 2004 Cabernet Sauvignon, which received a gold medal in international competition. This couple has been successful with every vintage since as the winery has received gold, double-gold, or platinum.
Luchsinger Vineyards
Cultural experiences often have lifetime influences on people. For Bernie Luchsinger, owner of Luchsinger Vineyards, the social aspects of friends and family gathering to share a glass of wine, coupled with the widespread acceptance of wine as a social activity in Chile, where he was born, were factors that inspired his love and appreciation for wine and the wine industry. Read more about Luchsinger Vineyards.
Today, they own and cultivate a total of ninety acres with 12 varietals, employing a "hands on" management style. They love being outdoors and working the land. In addition to being a skilled and experienced vineyard manager, "Bernie is a great businessman," says Pilar, but she admits the marketing end of the business is always a work in progress.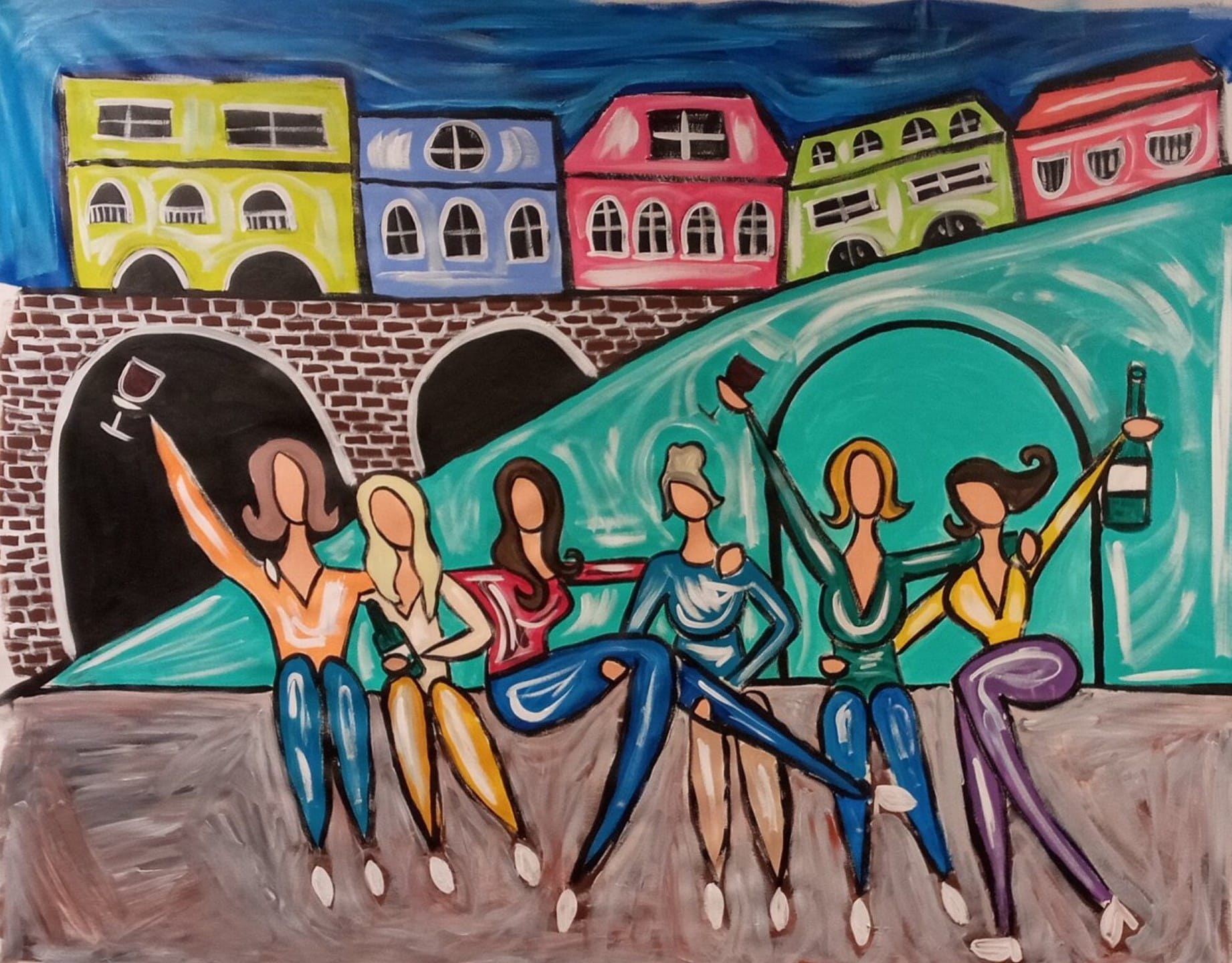 Artwork Courtesy of Wine Artist Agata Zaborowski
Is Clear Lake Wine Country Worth Visiting?
The expansive, warm water of the lake makes it ideal for recreation, including swimming, water skiing, sailing, and boating. Its scenic beauty and abundant wildlife - combined with the cleanest air in California - make Clear Lake an excellent place to slow down, enjoy nature, and just plain relax.
Professional bass fishing organization such as the U.S. Bass, Cal Bass, and Western Bass, have designated Clear Lake as the nation's number one bass fishing lake. Catfish, blackfish, Sacramento perch, hitch, crappie, and bluegill can also be found.
If you are visiting Lake County, Ca and wondering about how to spend the weekend there, then let me entice you with some really fun and enjoyable things to do in Clear Lake, the largest natural freshwater lake in the state and the oldest in USA! From kayaking on the lake to scenic hikes, some dreamy wine tasting in picturesque wineries and lakeside views, this post covers twelve fantastic ways to enjoy your time at Clear Lake California!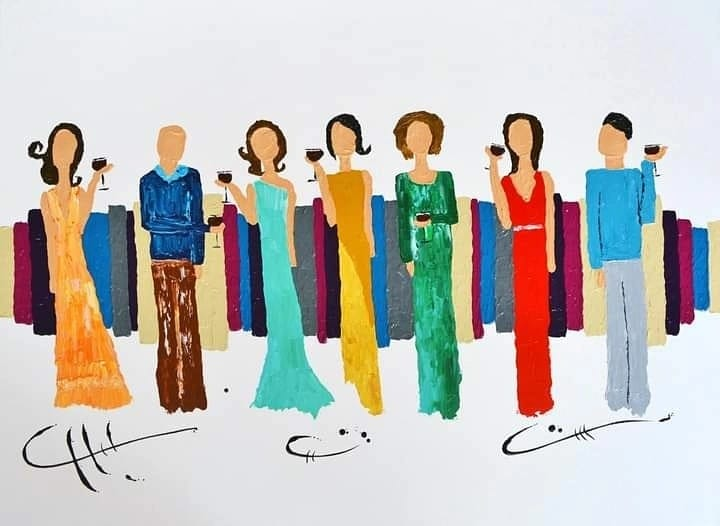 Artwork Courtesy of Wine Artist Agata Zaborowski
Things to do around Clear Lake
Kelseyville is the quintessential small town with one Main Street that runs through it. Here you will find great spots to eat along the street, like Pogo's Pizza and Saw Shop Public House. The brewery in town makes some good seltzer's as well.
About 10 minutes from Kelseyville, Clear Lake State Park houses multiple campgrounds, a few miles of hiking trails, and some of the most beautiful views in the county. I highly recommend going for sunset, when the light shines through the trees and illuminates the creeks that connect to the lake. There is a nice small beach here too, with picnic benches and stunning views of Mt Konocti. Plus, it is a great spot to see wildlife too.
Anderson Marsh State Historic Park is the second of the state parks. This park preserves a historic ranching property from the 1800s. The park also features a few miles of trails that take you through the wetlands. It is another great stop along the lake, especially if you like history.
Next up, spend a little time in the town of Lakeport. Located on the west side of the lake, this is one of the biggest towns along the lake. Lakeport sits right on the water and has Library Park, which has a stunning view out over the water to Mt Konocti.
Chacewater Winery, makes olive oil and has an olive oil tasting you can do while you wine taste. Boatique, is located on a stunning property and features one of the country's largest collections of wooden boats in addition to their wine making. You could spend all day here. Laujor Estate has an amazing down to earth vibe with charming people who run it and a simple, relaxed tasting experience that spotlights the incredible views you get from their back porch. Brassfield Estate Winery is another great stop.
One more suggestion. If you drive over to the museum from Lakeport or Kelseyville, stop at the historic Tallman Hotel, a hotel from the early 1900s, and a popular restaurant next door for a bite of food.
Beaver Creek Vineyards
22000 Hwy 29, Middletown, CA
P: 707.987-1069​
E: wine@beavercreekvineyards.com
Boutique organic biodynamic winery and vineyards
Hours: Thurs-Sun | 11 am - 6 pm
Boatique Winery
8255 Red Hills Rd, Kelseyville, CA
P: 707.279.2675
E: nahani@boatiquewines.com
Two passions combined: award winning wines and rare wooden boats
Hours: Thurs-Sun | 12 pm - 5 pm
Book appts at boatiquewines.com/visit or
​call 707.279.2675
Brassfield Estate Winery
10915 High Valley Road, Clearlake Oaks, CA
P: 707.998.1895
E: info@brassfieldestate.com
100% estate grown, produced and bottled artisan wines
​Hours: Thurs-Mon | 11am - 5pm
Chacewater Winery & Olive Mill
5625 Gaddy Lane, Kelseyville, CA
P: 707.279.2995
E: info@chacewaterwine.com
Family owned and operated. Wine & Olive Oil Tasting available. Chacewater Winery and Olive Mill was built in 2008 with one goal in mind, to produce high quality wines and extra virgin olive oils.
​Hours: Daily | 11 am - 5 pm
Cache Creek Vineyards & Winery
250 New Long Valley Rd., Clearlake Oaks CA
P: 707.998.1200
E: info@cachecreekvineyards.com
Discovering The Land Bill "Poppo" Van Pelt, our father and grandfather. Bill vowed to keep the land as a sanctuary for the elk. Several ponds around the property serve as water sources for waterfowl, otters, beaver, wild turkeys, deer, and elk. Owl boxes placed throughout the vineyard provide a natural method of gopher control.
Hours: Daily | 10:30 am - 5:00 pm
Fore Family Vineyards
3920 Main Street, Kelseyville, CA
P: 707.245.7554
E: eric@forefamilyvineyards.com
Small, family owned winery with vineyards in Napa and Cobb Mountain, Lake County. Being primarily farmers, we are able to make our wines entirely from our own vineyards. The small percentage of grapes that we keep for our own label, totals to around 1000 cases annually. We are proud of our quality wines, and Lake County fruit!
​Hours: Sat & Sun | 12 pm - 4 pm
Fults Family Vineyards
11441 Hwy 29, Lower Lake, CA
P: 707.690.0338
E: hello@ffvwines.com
Lying on the banks of Clayton Creek in Lake County, CA, Fults Family Vineyards is founded on 150 years of mid-west work ethics, family values, and the love of fun. With the help of family and friends, what started as a hobby has grown into a passion for producing great wine. We invite you to create your own experience while you enjoy a glass of our hand crafted wine.
​Hours: Mon-Wed By Appointment |
Thurs 4 pm - 8 pm | ​Fri - Sun 11 am - 5 pm
Gregory Graham Winery
13633 Point Lakeview Rd, Lower Lake, CA
P: 707.995.3500
E: greg@ggwines.com
Small winery with focus on quality and friendly customer service.
​Hours: Fri-Sun | 11 am - 5 pm
Langtry Estate & Vineyards
21000 Butts Canyon Rd, Middletown, CA
P: 707.995.7521
E: info@langtryestate.com
Our winery and vineyards are located in beautiful, unspoiled Lake County, due north of Napa Valley. We invite you to visit us for a uniquely memorable tour and tasting of our award-winning wines. Langtry Estate spans over 35 square miles of paradise and is located just 10 minutes east of Middletown and 15 minutes north of Pope Valley in Napa.
​Hours: Thurs-Mon 11 am - 5 pm
Laujor Estate Winery
8664 Seigler Springs N Rd, Kelseyville, CA
P: 707.349.8236
E: cheryl@laujorestate.com
Stroll through the vines on your walk to the tuscan style tasting room where often you will be greeted by the winemaker. Enjoy with your friends and family or make new friends as you relax and sip our award winning wines in our courtyard. The views here are breathtaking!
Hours: Daily | 11 am - 5 pm
Mt. Konocti Winery
2550 Big Valley Rd, Kelseyville, CA
P: 707.279.4213
E: info@mtkonoctiwines.com
With nearly 100 years of heritage, our family-owned and operated winery is the place for you. From casual wine-tasting to eloquent events, Mt. Konocti is the perfect location for anyone seeking a unique and relaxing experience.
​Hours: Monday - Saturday | 11 am - 4:30 pm
Obsidian Ridge
P: 707.255.4929
E: tastingroom@obsidianwineco.com
Obsidian Ridge Vineyard was planted in 1999, half a mile above sea level amid red volcanic soil shot with obsidian, overlooking a dormant volcano. Our wines are aged exclusively in Hungarian oak from the Tokaj forest made by Kádár, the cooperage we have owned for nearly thirty years. We offer a new expression of California Cabernet Sauvignon made by inspiration, not recipe. If you seek new frontiers in wine, join our journey.
Olof Cellars
5615 Highland Springs Rd, Lakeport, CA
P: 707.391.7947
E: olofcellars@gmail.com
We are a Boutique Estate Winery, specializing in uncommon varietals. Sangria Saturday's Starts July 6. The challenge is on with Kaz Winery vs. ​Olof Cellers. For more info, click here.
Hours: Sat & Sun 11 am - 5 pm | All other days by appointment
R Vineyards
Wines available at Hardesters Markets
​P: 707.355.2762
E: monica@rvineyards.com
The Rosenthal Family has been farming grapes sustainably on the north slope of Mt. St. Helena Mayacamus Mountains since the early 70's. The resulting wines are in the 'must taste' category. Home grown, approachable wines for your enjoyment!
Shannon Ridge at Vigilance
13888 Point Lakeview Rd, Lower Lake, CA
P: 707.994.9656
E: info@shannonridge.com
Located in the heart of Vigilance Vineyard is a rustic old farm house that was once home to one of Lake County's pioneering families. Today it serves as the hub of our wine business and a place to welcome visitors. Open year-round, our tasting room offers spectacular panoramic views of our vineyards and neighboring Anderson Marsh State Park. Enjoy shaded picnic grounds, Bocce Ball, and vineyard hikes, while tasting our award-winning wines.
Hours: Fri - Sun | 11 am - 5 pm
Six Sigma Ranch, Vineyard & Winery
13372 Spruce Grove Rd, Lower Lake, CA
P: 707.994.4068
E: rachel@sixsigmaranch.com
A family-run ranch and winery. Sustainable farming includes sheep in the vineyards, cattle in the valleys, and old-fashioned farming practices to produce what Wine Enthusast Magazine called "the best California Tempranillo in this critic's experience."
Hours: Daily | 11 am - 4:30 pm
Smiling Dogs Ranch
3955 Main Street, Kelseyville, CA
P: 707.279.2762
E: apocalypsewines@gmail.com
Handcrafted small lot wines - Kelseyville Tasting Room
Hours: Fri - Sun | 1pm - 5pm
Sol Rouge
P: 415.756.2254
E: info@solrouge.com
Sol Rouge is a family estate vineyard and winery located in the Red Hills Appellation at elevations over 1800 feet. North of Napa Valley in the foothills of the dormant volcano which formed the North Coast wine country, this land contains rich, red volcanic soil and, from this unique profile, Sol Rouge derived its name – translating to "Red Soil" in French.
Stonehouse Cellars
​500 Old Long Valley Rd., Clearlake Oaks, CA
P: 707.998.3378
E: info@stonehousecellars.com
We are dedicated to small, carefully cultivated, and perfected batches of wine that bring out the flavors of our grapes and the soil in which it was grown. However, where Stonehouse Cellars truly stands out amongst other high-end estate wineries is that we strive to provide a unique experience not necessarily centered around our wines but around you, our friends. Clearlake Oaks Tasting Room.
Hours: Daily | 1 pm - 5 pm | Same-day appointments available
The Mercantile
4350 Thomas Drive, Kelseyville, CA
P: 707.279.9475
E: info@shannonridge.com
Visit Lake County's go-to destination for all things wine, food, and family fun – the brand new Shannon Mercantile!
Now serving lunch in addition to our full wine bar! Enjoy sandwiches, salads, charcuterie, non-alcoholic beverages and more from local favorite, Rosey Cooks. Take a moment to relax or shop in the heart of Lake County, any day of the week.
Hours: Daily | 11 am - 6 pm
Thorn Hill Vineyards
8170 South Hwy 29, Lower Lake, CA
P: 707.279.2745
E: info@thornhillvineyards.com
Owned and operated by Jack and Amy Thorn of Lancaster, PA, Thorn Hill Vineyards specializes in hand-crafted artisan wines of exceptional quality. At Thorn Hill Vineyards the focus is on small production, single vineyard wines from properties that are the most distinctive in their appellation. Thorn Hill's grapes come from vineyards in Napa Valley, Sonoma and Lake County.
Hours: Fri - Sun | 11am - 5pm
Twin Pine Casino "Off the Vine"
22223 Hwy 29, Middletown, CA
P: 707.987.1220
E: info@twinpine.com
Come and enjoy California wine tasting in Napa, an award winning, unspoiled wine region, by visiting our Wine Country casino to experience the best of wines from Lake, Napa, Sonoma, Mendocino Counties, and other renowned
regions.
Hours:
Wild Diamond Vineyards
15015 Spruce Grove Road, Lower Lake, CA 95457
P: 707.353.5350
E: rbowling@wilddiamond.com
We bottle our Bordeaux varietal wines under our Wild Diamond® label. This includes Cabernet Sauvignon, Cabernet Franc, and Merlot. We also bottle a blend of our Bordeaux varietals under the label Red Wine. Our Rhône varietals are bottled under our Dumb Luck® label. This includes Grenache, Syrah, Mourvèdre, and GSM (our proprietary blend of our Grenache, Syrah, and Mourvèdre grapes). Moon TearsTM is our third wine label that features other Old World varietals. Our first wine in this collection is Albarino, a white varietal traditionally grown in Spain and Portugal. Tastings are available by appointment at our tasting room set within our vineyard.
Wildhurst Vineyards
3495 Benson Lane, Kelseyville, CA 95451
P: 707.279.4302
E: info@wildhurst.com
Wildhursts makes direct, hand-crafted wines from a winemaker's passion and a farmer's love of his land.
Hours: Sat & Sun | 12 pm - 4 pm
Special thanks to Artist Agata Zaborowski for artwork;
Artwork by Wine Artist Agata Zaborowski – Agata Art Gallery
Gallery | Agata Art Gallery