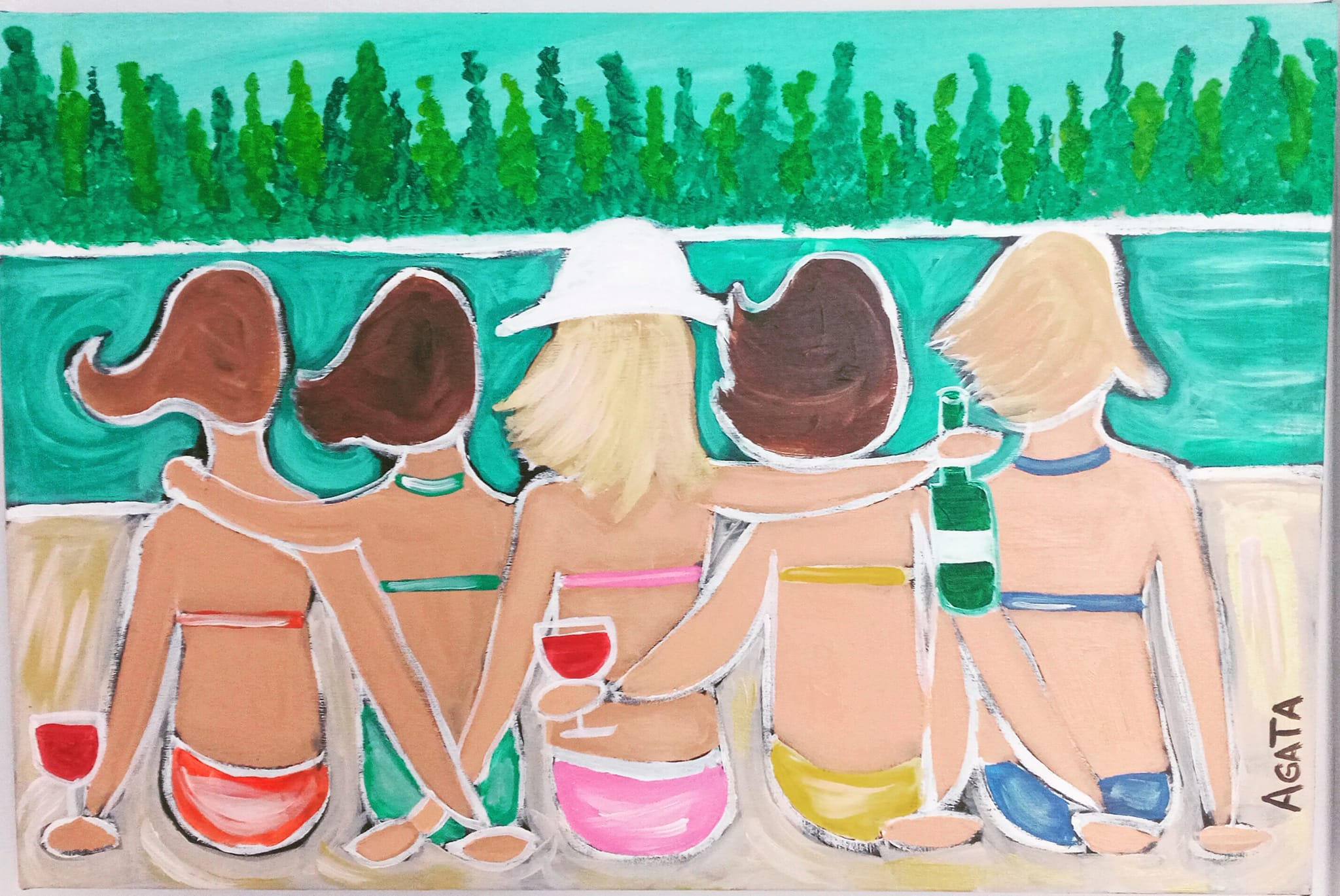 San Diego has a dynamic and energetic wine growing culture. The number boutique wineries continue to grow. You have intimate access to the wine making process, to vineyards and the winemakers of this growing wine region. With more than one hundred wineries both in the city of San Diego itself along with other tasting rooms within a one-hour drive. This delightful combination come together to make San Diego a destination for those in search of superior wine and to discover and enjoy the California Winery Experience.
History of Wine Making in San Diego County
The region is not new to wine grown. As early as 1769 Grapes have been growing on the hillsides of this Southern California region. Monks at Mission San Diego de Alcalá were the first to plant vines. Father Junipero Serra is commonly referred to as the "Father of California Wine." We can begin to see that San Diego County is not new to wine growing, nor the producing of wines. The vines and grapes reach back to when the Franciscans first established San Diego's Mission.
Once the vines were planted the records indicate that wine has been produced in San Diego County since the year 1774. California's first mission, Mission San Diego de Alcalá, was well known for the quality of its wine. Those first planted vines thrived in San Diego until about the mid-1830s when drought and disease killed them off.
After the U.S. Civil War, San Diego once again saw an interest from winemakers arriving from the east. These wine farmers brought with them clippings from grape vines of European origin. During the early 1900's there were a couple dozen wineries to be found from Rancho Santa Margarita to Ramona and south to wineries in El Cajon, Otay Valley, and parts of what is now the San Diego South Bay.
Drought and disease proved to not be the only challenge for the winemakers of San Diego. Next came Prohibition and World War II. Such major events in history devastating the local industry and creating a period of sketchy or erratic history in San Diego wine waking history. Bernardo Winery like a number of wineries at the time survived by producing sacramental wine for the church & grape juice. Additionally, they were busy producing olive oil for the tuna canneries located in San Diego from the olive trees on the property. Have you heard of the 'The Gaslamp Quarter or District' of San Diego? Moonshine runners eventually smuggled in brandy to speakeasies in Downtown.
After the Great War and the repeal of Prohibition in 1933, California saw the rebirth of Making was centered in Northern California, in the Bay area of Napa & Sonoma. With the four surviving wineries in the region after the repeal San Diego experienced 16 more wineries that emerged to compete in this new market. Competition became steep & prices became unreasonable for the public in general to afford at the time. As a result, several of the vineyards removed their vines and replanted with citrus. As a result, from 1945 to 1964, San Diego winemakers fell away until only two remained, Bernardo Winery and Ferrara Winery.
In the early 1990's wine grapes and winemaking began to flourish once again. Steady growth continued yet; the wine industry was not without more challenges. In 2003 wildfires broke out and again 2007. These wildfires decimated thousands of acres of citrus & other agriculture throughout the region. When rebuilding, many citrus growers took the opportunity to plant grape vines instead of other crops originally located on the hillsides throughout San Diego County.
SAN DIEGO WINES AND WINERIES
WHY IS SAN DIEGO COUNTY A GREAT LOCATION OR WINE PRODUCTION?
San Diego's weather is remarkably like the Mediterranean climate. Warm days and cool nights are simply perfect for grape growing. Even within these microclimates exist more microclimates. In January of 2006 the Ramona Valley was designated as the 162nd AVA (American Viticultural Area) based on its unique microclimate, terroir, and history for grape production. Currently the winery industry is growing, and the vineyards are numerous. This hidden gem of the Southern California viticulture is waiting for you to come and explore!
In addition to the wineries and vineyards throughout San Diego County, there is an abundance of other great regional attractions. Balboa Park, gardens & museums, to amazing seasonal cuisine & fresh seafood prepared by well-known Chefs. Must not forget to also mention the natural sea cliffs, beaches, golf courses of green, and sea-side shopping. San Diego has something for everyone to enjoy. With so much to choose from, you may wonder where to begin enjoying the wines and wineries of Southern California.
The goal is to help make it easy to find that perfect bottle or local winery you seek among San Diego's growing winery experience and more.
How Many Wineries Are in San Diego?
San Diego has no shortage of choices when it comes to wineries and the tasting rooms to choose from. The wineries are plentiful, and while it's a little tricky to give an exact number as the count can change nearly every year. As this article is being composed, it is safe to say that there are well over 115 wineries in San Diego at present. You can be confident that San Diego has a sufficient number of wine tasting rooms for you to explore.
A few vineyards and local wineries for your wine tasting enjoyment
A few quick tips - San Pasqual Winery - Be sure to taste the Tannat when you visit. Hawk Watch Winery - Check out Hawks Watch's Cabernet and Meritage - Milagro Farm Vineyards - be sure to taste this winery's Petite Sirah. The list could go on and on, but this is a great start.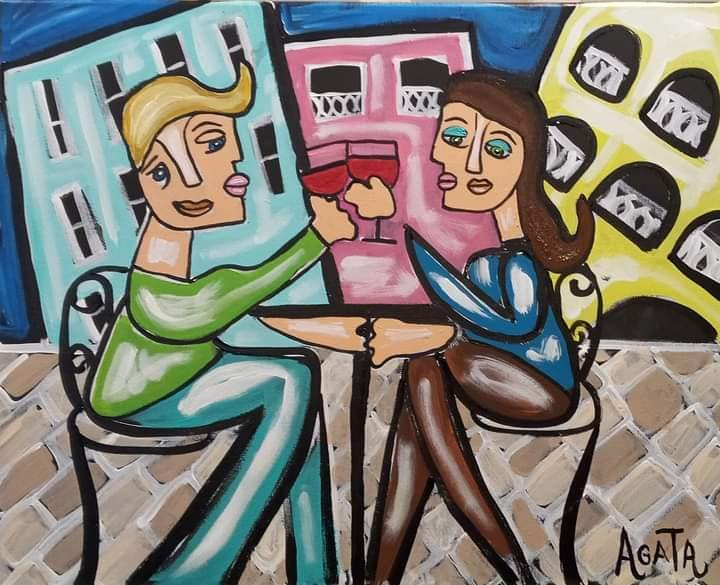 Downtown San Diego wineries include:
Callaway Vineyard & Winery - Callaway opened in Gaslamp tasting room is pouring seven to nine choices from Callaway's larger portfolio, which focuses on Rhone varietals but also includes Bordeaux-style wines and sweet dessert sippers.
Charlie & Echo - Charlie & Echo Long-time local winemaker Eric Van Drunen has shifted the focus more toward fun and unusual sparkling wines at his new Miramar-based tasting room. All made naturally, with no addition of yeast or other chemicals, including sulfites, grapes are sourced locally and produce the only certified organic wine in San Diego
Koi Zen Cellars - Was voted Best Winery five years in a row 2017, 2018, 2019, 2020, 2021, 2022. We have not visited with Koi Zen Cellars as of yet but hope to next visit to the area.
Pali Wine Company - This artisan winery produces vineyard designated Pinot Noir and Chardonnay from sites in California and Oregon in addition to Rhone and Bordeaux varieties grown in the Central Coast under its sister label, Tower 15. Tasting flights are $15 for five selections, but the fee is waived with the purchase of two bottles.
Temecula - There is Temecula wine country as well. While not part of the County you can easily make the drive to visit this wine region that produces their wine from local grapes. To explore before you go. You can refer to our winery directory and start making a list of those you want to visit for your wine tasting pleasure.
Carlsbad - You will find Caruthers, Little Oaks, Witch Creek Winery, and Wheeler Ridge in the Carlsbad tasting room of each of these three wineries.
Who Is San Diego's Largest Winery?
The largest winery in San Diego is Orfila Vineyards which boasts not only a 70-acre estate, but it also comes with around 40 acres of highly prized wine grapes. It is found within the San Pasqual Valley. While living in San Diego County I was a wine club member at Orfila Winery for some years. Orfila is a beautiful winery with a great tasting room. Orfila Vineyards is know for producing wine from their own grapes. Their wines include Chardonnay and Vermentino for their white wines and the Estate Syrah is outstanding. You can also find a 5 varietal blend called Fathom Five that is sure to be a pleaser. In addition, you will find desert, sparkling rosé that you just must try.
Which San Diego Winery is the Oldest?
The oldest continuously operating winery in San Diego is Bernardo Winery – which was established in 1889. The winery's not only a wonderful place to enjoy sipping on Chardonnay, but it also home to an attractive village of shops that are a delight. The winery produces in addition to Chardonnay, a nice Merlot, a Chablis, Viognier, and a number of delightful blends for your wine tastings and enjoyment.
How Many Wineries Are in San Diego?
San Diego wineries are plentiful, and while it's hard to pinpoint an exact number since they change yearly, it's safe to say that there are well over 115 wineries in San Diego at present. When it comes to choices, there are plenty of tasting rooms to enjoy while on your wine tasting adventure.
What Wine Is San Diego Known For?
There are good number of grape varieties that thrive in the San Diego County. Some of the most planted ones you'll come across will include Zinfandel, Chenin Blanc, Grenache, Cabernet Franc, Cabernet Sauvignon, and Albariño to name a few.
You may go to our Wineries Directory and view a number of San Diego Wineries to learn about their wines and their wineries and more by clicking on the link. You can also enter a search for a given wine and the winery that produces that wine. For example, enter Cabernet Sauvignon, Sauvignon Blanc, Pinot Noir, dessert wines, etc. and you will find a listing of wineries and their wine tasting room that produces and serves that wine.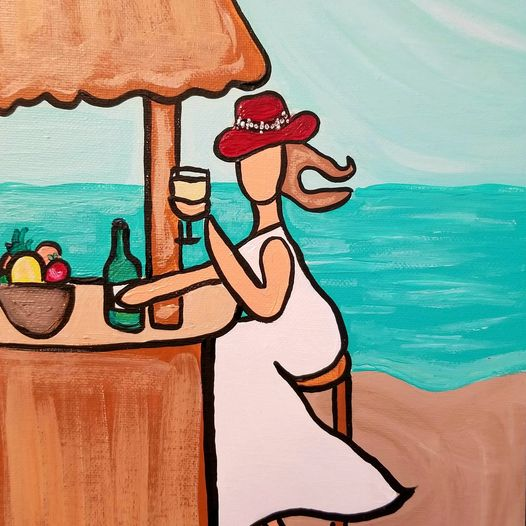 San Diego Is Known for Its Beaches and Much More
Such a beautiful portions of California's Coast. San Diego stands out as a coastal paradise with both urban sophistication and natural wonders all waiting to be enjoyed. Being so close to the border the city is dignified eloquently by Mexico's influence which adds to a fiesta culture and appeal.
With about 70 miles of coastline, there's always a new beach to explore. And the weather! With 300-plus days of sunshine it makes for a year-round playground whether you want to charge some waves, kayak to a secret cove, go whale-watching, hiking a coastal trail, tee-off on the golf course, stand-up paddle with dolphins, or get the bike out and cycle the coast highway.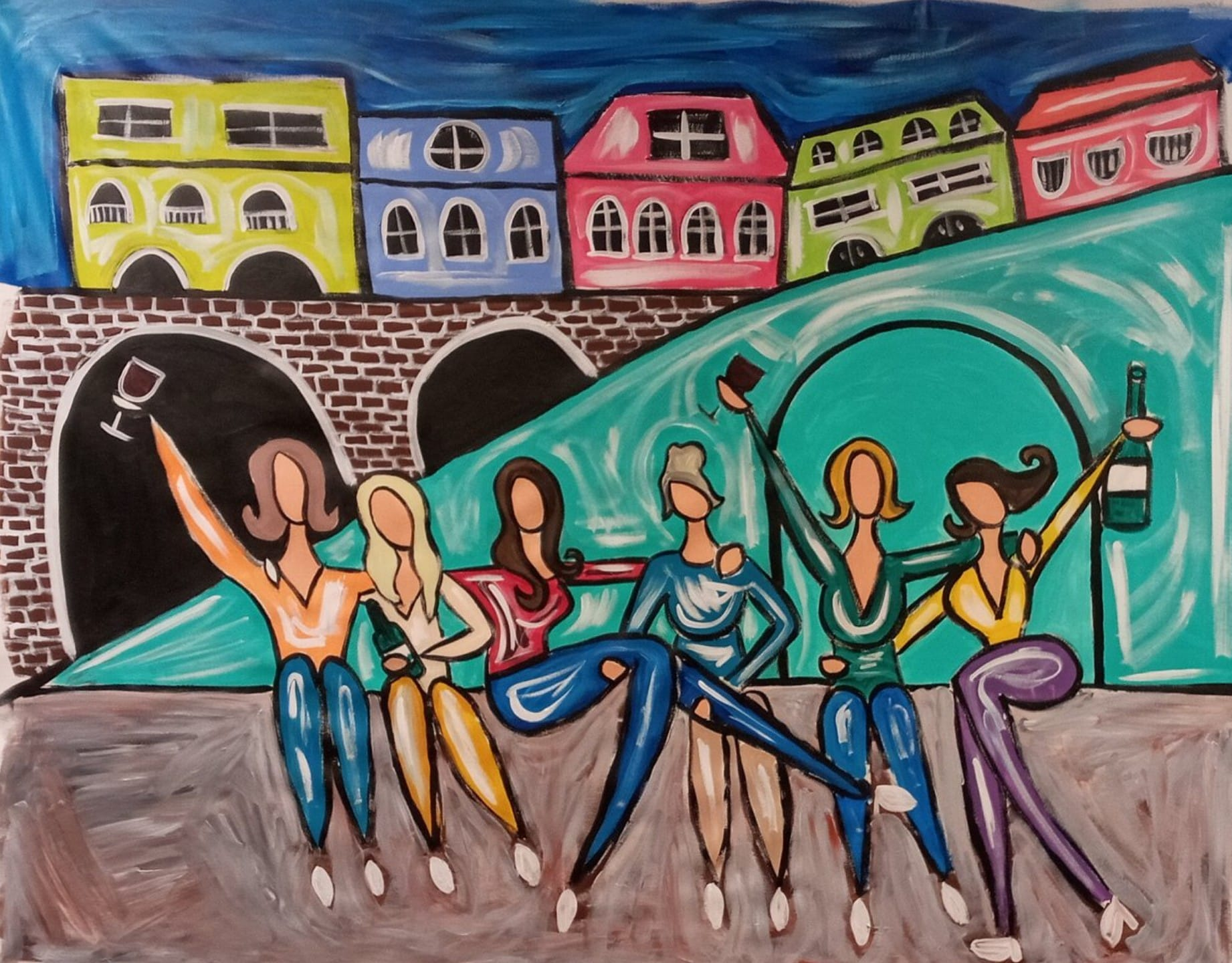 Old Town
San Diego's oldest enclave and the first European settlement in California may feel a tad touristy but you can explore Old Town's historic adobes, Kumeyaay culture, Mexican cantinas, and an old-fashioned mercantile shop. oldtownsandiego.org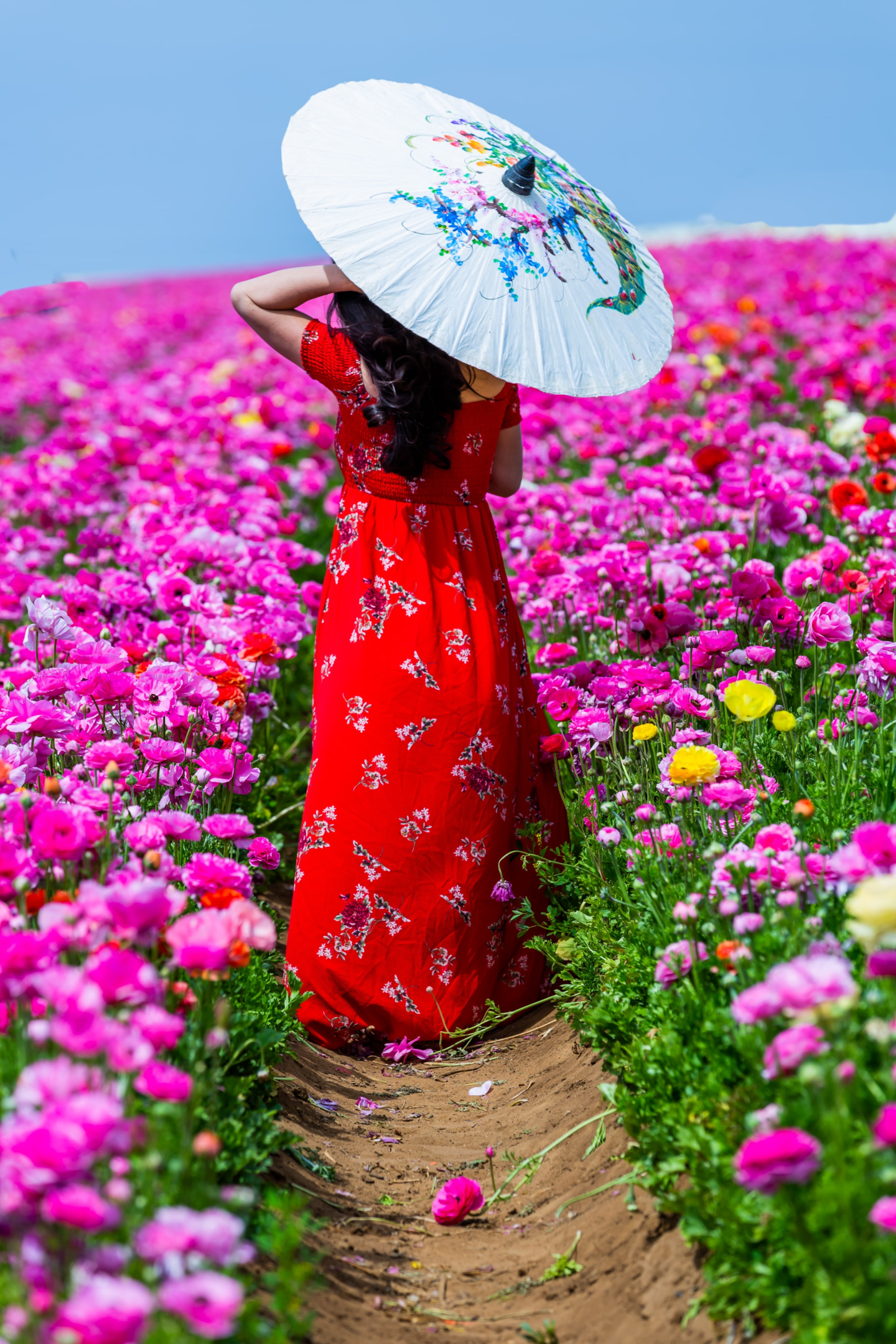 Photo Courtesy of Artiss Hutaff
The Flower Fields
From March to May, a rainbow of ranunculus flowers color a 50-acre hillside overlooking the Carlsbad coastline. The Flower Fields displays nature's artistry and invite guests to wander through the vibrant fields on foot or enjoy a tractor ride. At this photogenic wonderland you can also explore the Butterfly Garden, orchid greenhouse, and sunflower patch, or pick blueberries in the sunshine. Woman with umbrella walking in flower field
USS Midway + Maritime Museum
On the USS Midway, a floating aircraft carrier museum, tour the engine room, galley, and brig, or climb into the cockpit of one of the restored aircrafts on the landing deck.
More historic ships can be found at the nearby Maritime Museum, home to a Soviet submarine, steam ferry from 1898 and the Star of India, the world's oldest active sailing ship. For more information go to USS Midway or Maritime Museum. midway.org; sdmaritime.org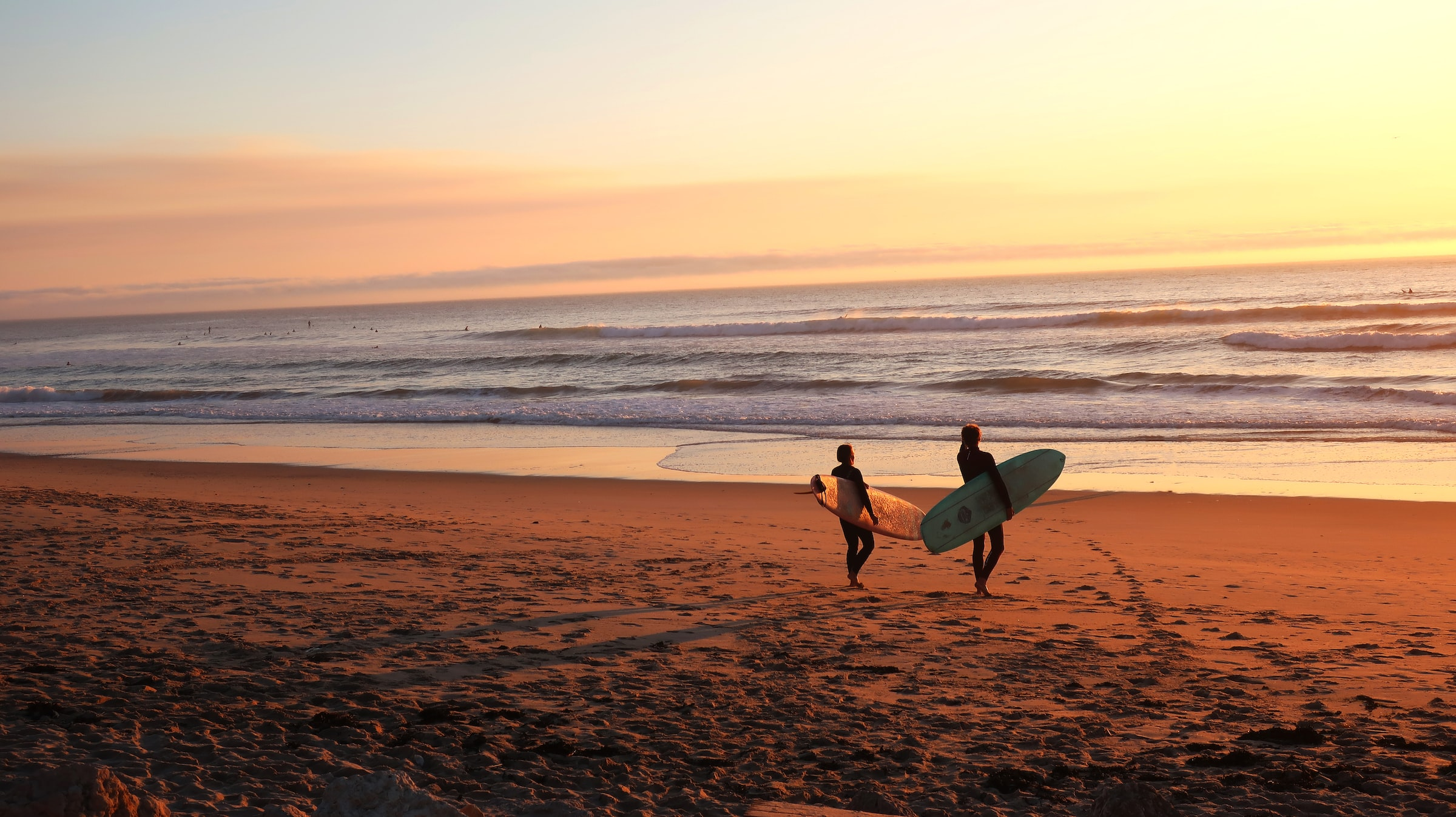 photo courtesy of dreamtime
Surfing
A surfer's mecca with every imaginable break, San Diego has 50+ spots to paddle out, from epic Black's Beach and Windansea in La Jolla, to Swami's, Cardiff Reef, and the Oceanside Pier where the U.S. Olympic Team trains.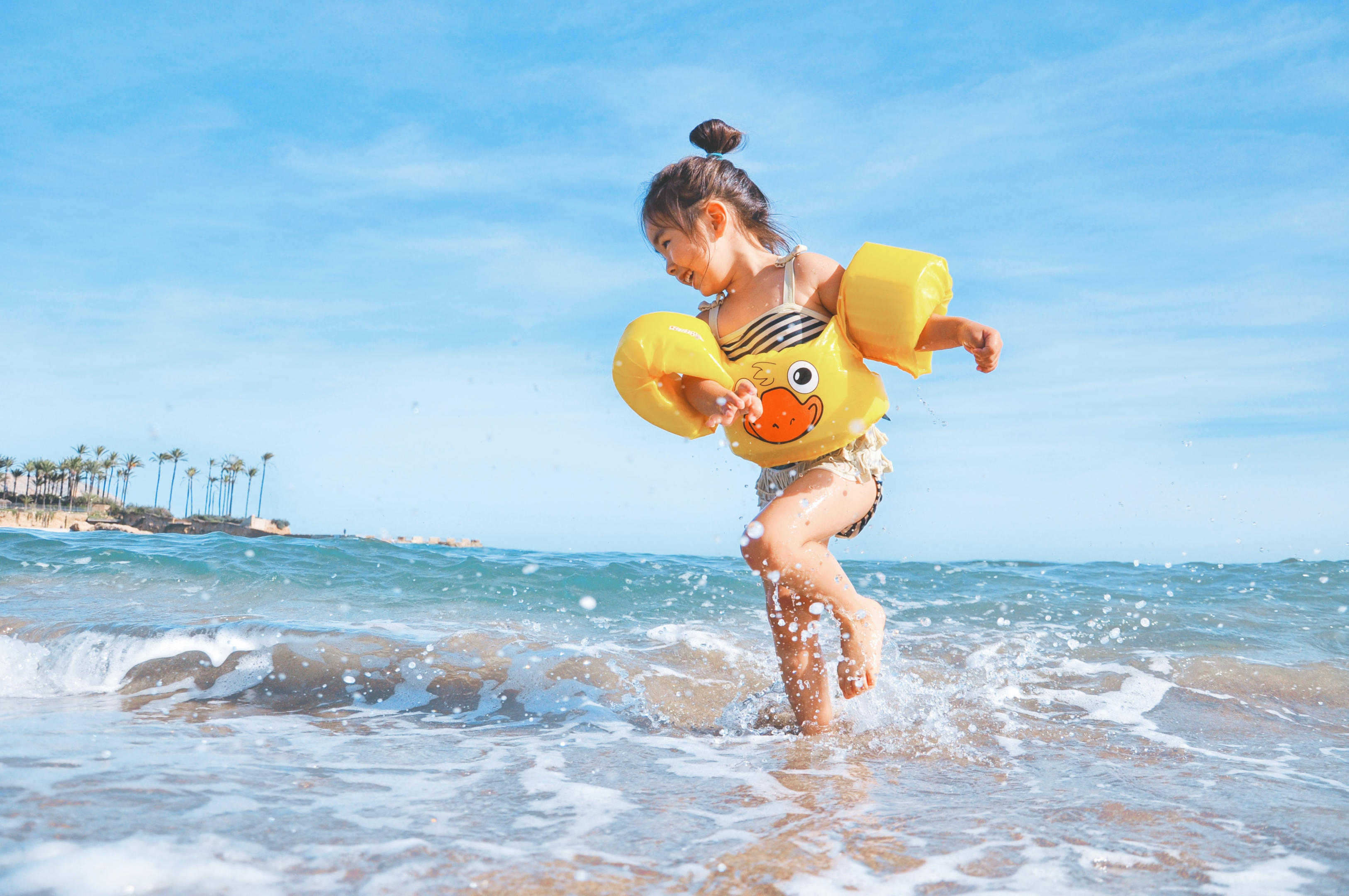 For the Kids Too
It's hard to think of another city has more amusement and animal parks than San Diego. You can visit with the koalas, pandas, penguins and panthers at the world-famous San Diego Zoo. What about a trip to an African Savannah adventure at the Safari Park. Feel like getting in the water? How about a swim with dolphins or take a ride on a rollercoaster at SeaWorld. How about taking the family to LEGOLAND where you can see just how creative you can be with those Legos.
On the Water
Gray whales migrating pass this part of the California coast each winter from December to March, while 100-foot blue whales often feed off the coast in summer. Dolphin pods can be seen year-round. For you sailing fans should climb aboard Yacht America.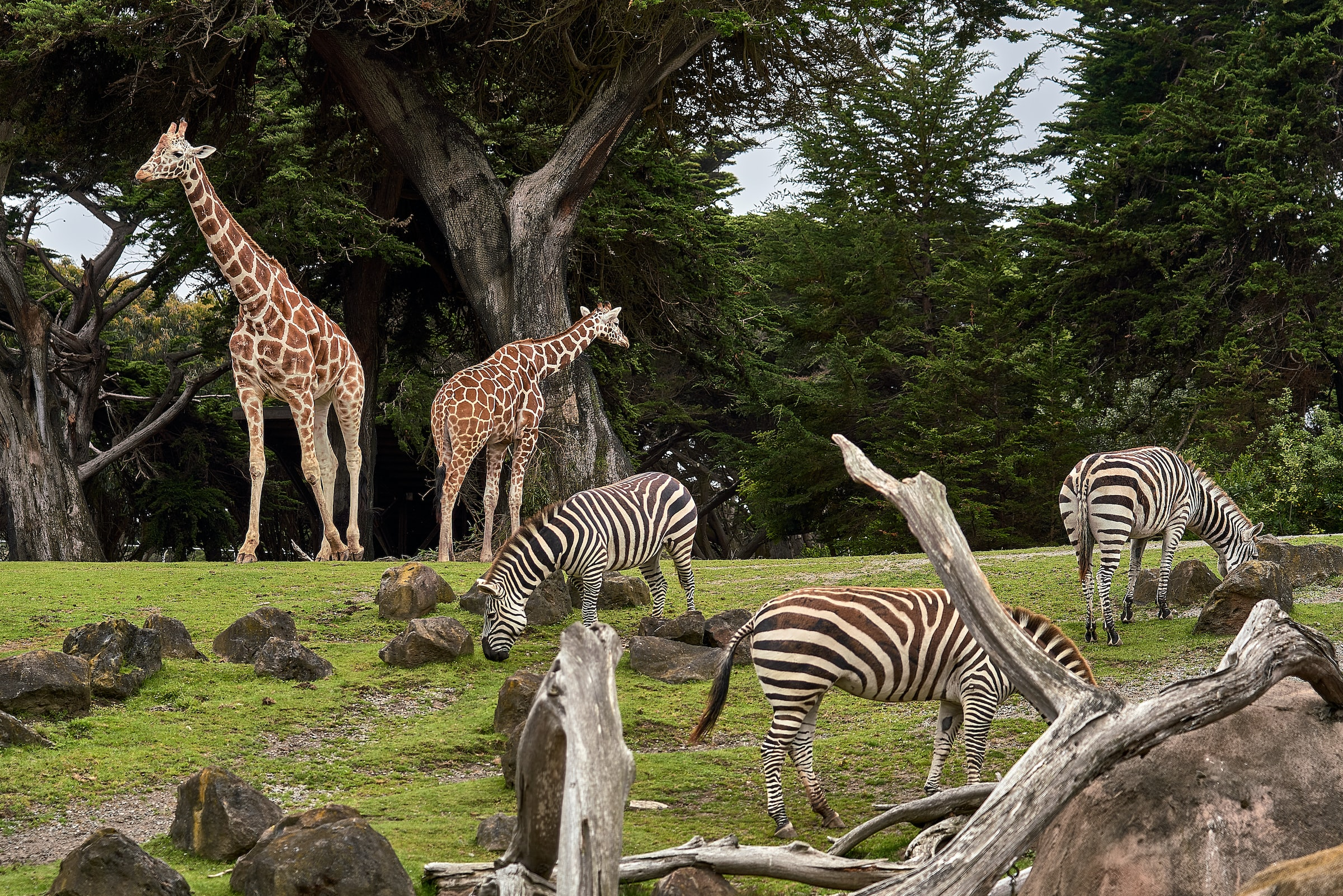 When Are Good Times to Visit?
San Diego is a year-round outdoor playground with 300+ days of sunshine and 72-degree average. But beware: June Gloom means coastal fog and cold beach days during the month and as can be the case in May as well. September and October are often the most glorious months with warm sunny weather and uncrowded beaches.
Summertime
Summertime brings outdoor seaside concerts, myriad marathons, horse races, boating events and street festivals featuring craft beer, wine + food, tacos, crawfish, mariachis and more.
The coastal camping sites fill up quickly so book your spot way in advance if you want a beachfront view and ocean breezes filling your tent.
San Diego Wine Country Offers Great Wines and So Much More
The goal has been to help you in planning your next visit to San Diego Wine County. Also, to help you see that along with those delicious sips of wines and visits at the many wineries and tasting rooms. There is plenty for all in the family to do. So why not get out that calendar and pick a time to take in the wines and adventures this part of California Wine County has to offer. San Diego CA is known for its beach life and has certainly become a summertime destination. Keep in mind that the weather is pretty friendly year around. Fall is a great time to have wide-open beaches and explore.
Art work courtesy of Agata Art Gallery - Gallery | Agata Art Gallery
Research includes 1) Confetti for Gino 2) Lorenzo Madalena 1959 3) A History of San Diego Wineries ~ By Bob Morey - History of the Wineries and Wines of San Diego County. ~ Richard L. Carrico
4) Artwork courtesy Wine Artist Agata Zaborowski – Gallery | Agata Art Gallery - Photos Courtesy Unsplash.com