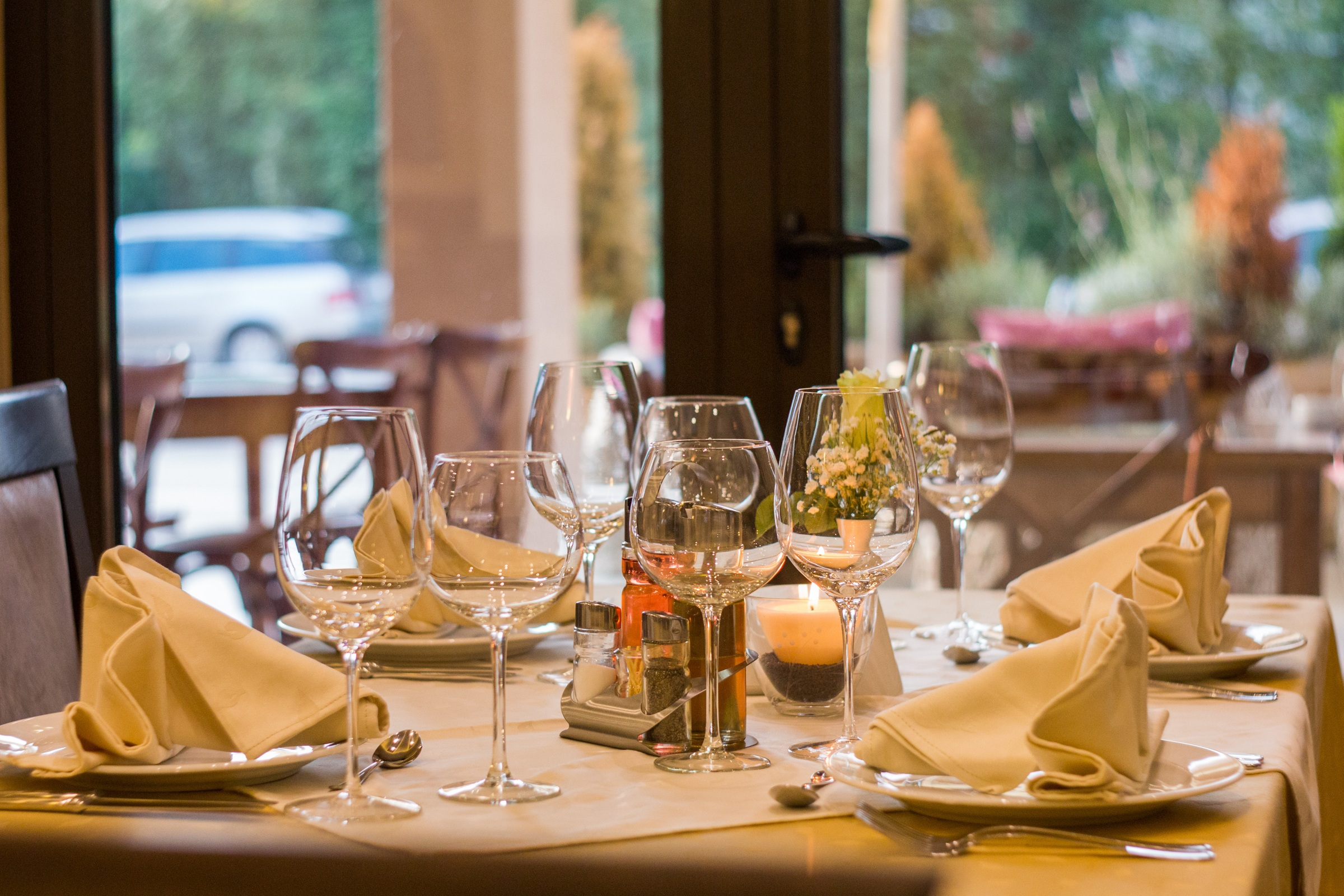 Amador County wine country is a hidden gem in California that offers a unique and captivating experience for wine enthusiasts. Nestled in the Sierra Foothills region, this picturesque destination is known for its rich history, stunning landscapes, and, of course, its exceptional wines. Whether you are a seasoned wine connoisseur or a casual traveler looking for a delightful day trip, Amador County wine country has something to offer everyone.

The Charm of Amador County Wine Country
Amador County wine country possesses a charm that is difficult to put into words. It evokes a sense of nostalgia, reminiscent of a time when life was simpler and wine country was still a hidden secret. This region, unlike the bustling Napa Valley, exudes a rustic and laid-back atmosphere that attracts those seeking an authentic and unspoiled wine-tasting experience.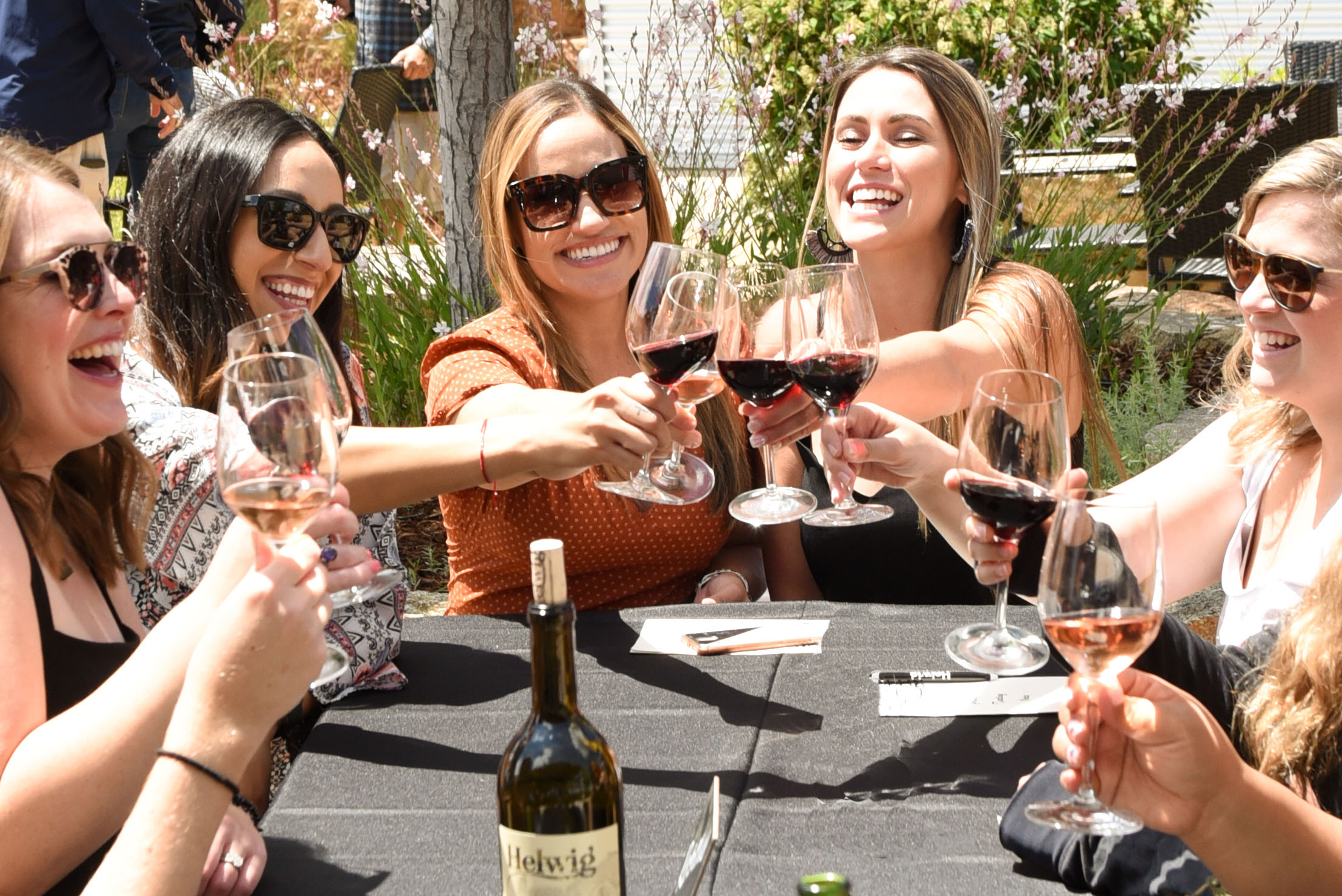 Photo courtesy of Helwig Vineyards & Winery

A Journey to Amador Wine Country
The journey to Amador County wine country is as enchanting as the destination itself. The ease of access from various parts of California makes it an ideal day trip destination. From the northern parts of the San Francisco Bay Area, a drive on Interstate 80 heading east will lead you to this captivating region. If you are coming from the East or South Bays, taking Interstate 580 through the historic wine country of Livermore will bring you to Amador wine country.
As you embark on your journey, the scenic beauty of the Sierra Foothills unfolds before your eyes. The rolling hills, snow-capped Sierra Mountains, and vast farmlands create a breathtaking backdrop for your adventure. Driving along Highway 16, you will be surrounded by oak trees, farmland, and charming farm stands offering fresh produce, including the region's famous strawberries. The equestrian centers that dot the landscape add a touch of elegance to the picturesque scenery.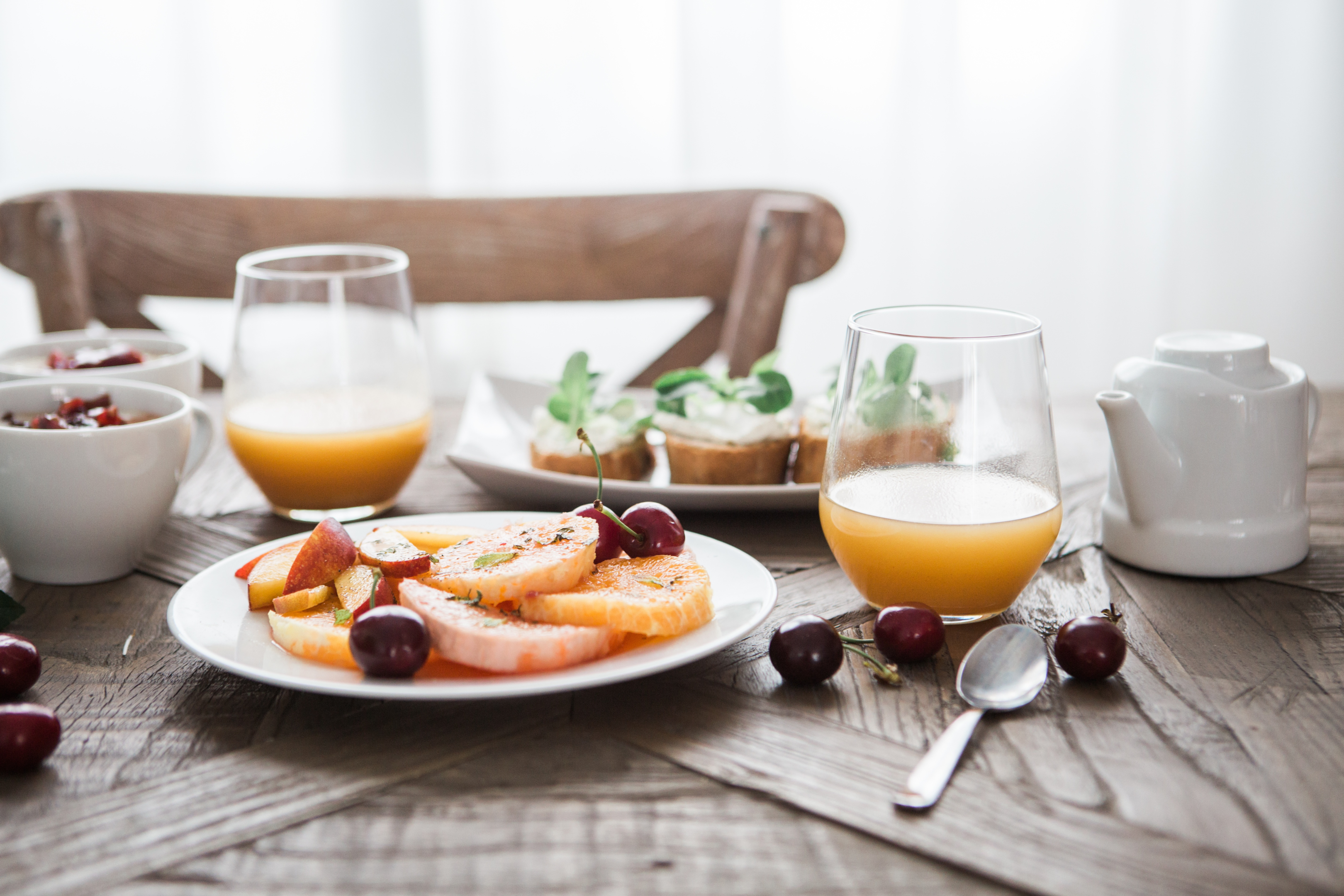 Starting the Day in Amador Wine Country
To fully immerse yourself in the Amador County wine country experience, it is essential to start the day with a rejuvenating morning routine. After a restful night at one of the region's boutique hotels, waking up to the crisp morning air is invigorating. A visit to a local breakfast joint is a perfect way to kickstart the day. Marlene & Glen's Diner, situated at the turning point for the Shenandoah Valley, offers a nostalgic dining experience reminiscent of a bygone era. The friendly staff and genuine hometown hospitality make you feel right at home. Indulging in their delectable Eggs Benedict creations, such as the Traditional Benedict or the Amador Beni, sets the tone for a delightful day ahead.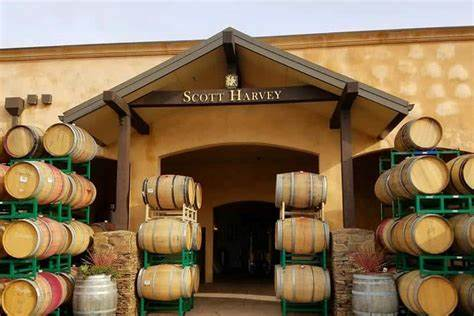 Photo Courtesy of Scott Harvey
Wine Tasting at Scott Harvey Wines
After a satisfying breakfast, it's time to delve into the heart of Amador County wine country and embark on a wine-tasting adventure. Scott Harvey Wines, located in Plymouth, is a must-visit winery for wine enthusiasts. Scott Harvey, a legendary winemaker with an impressive background, produces exceptional wines that showcase the unique character of the region. The intimate tasting room provides an opportunity to meet Scott Harvey himself, as well as his wife Jana, who greets visitors with warmth and enthusiasm. The limited production of their wines ensures that each tasting experience is personalized and memorable. Be sure to sample their Barbera wines, which are known for their exceptional quality and distinct flavors. You can also visit Scott Harvey in their Clarksburg location at the Sugar Mill and in Plymouth, CA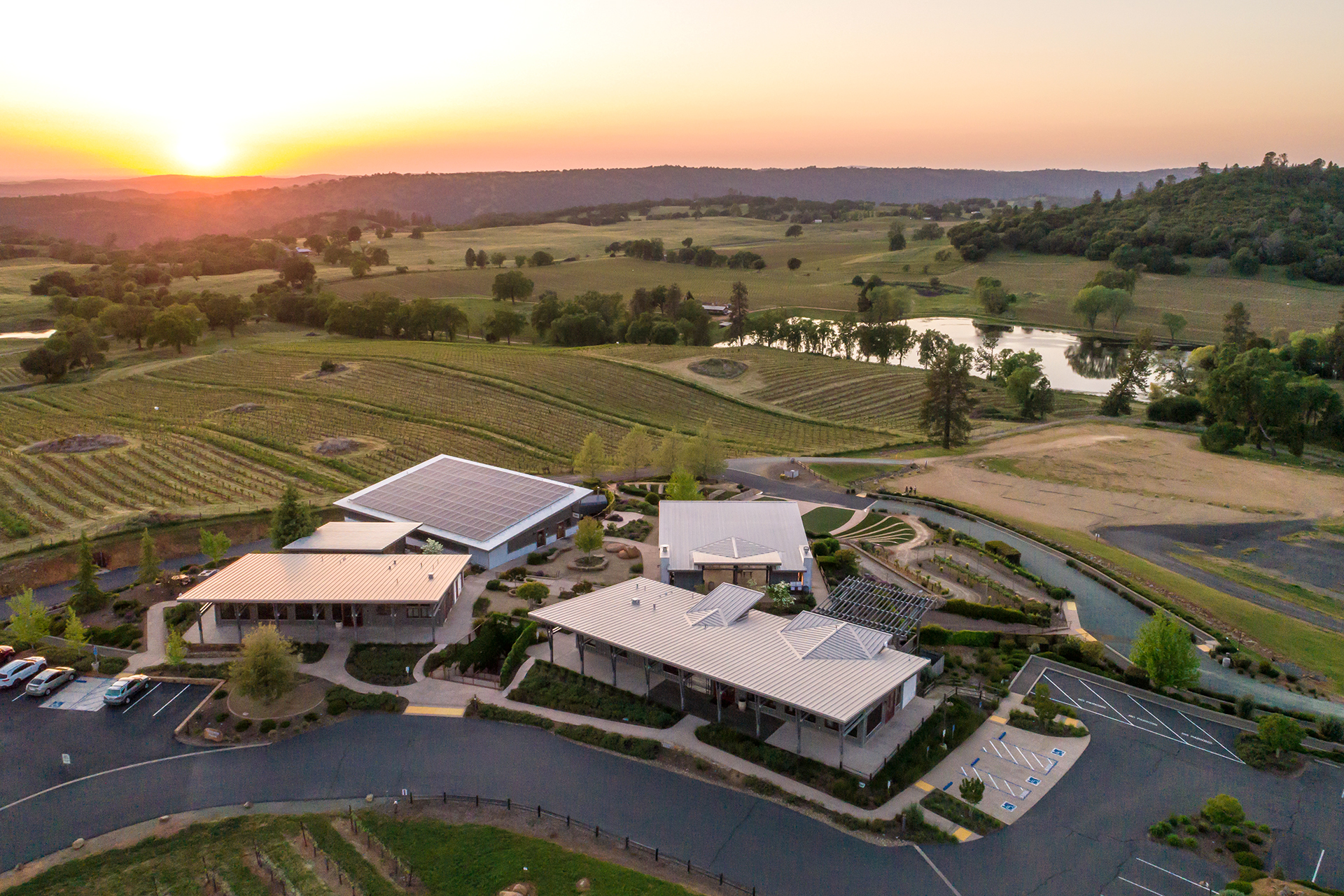 Photo courtesy of Helwig Vineyards & Winery
Indulging in a Private Food & Wine Pairing at Helwig Vineyards & Winery
Continuing the wine-tasting journey, a visit to Helwig Vineyards & Winery is a must for those seeking a truly exceptional experience. Located atop a knoll, surrounded by picturesque vineyards, Helwig Winery offers breathtaking views and world-class wines. To elevate your visit, consider booking a private food and wine pairing experience. Descending into their wine cave, you will be transported to a magical setting where the cool ambiance complements the exquisite wines. Guided by a knowledgeable wine educator, you will be treated to a carefully curated selection of wines paired with delectable bites. The attention to detail and the warm hospitality of the staff create a truly unforgettable experience.
Other Amador Wineries to visit
Sobon Estate, BellaGrace Vineyards, Terre Rouge & Easton, along with many more Amador County Wine.com/region/amador-wine-country">ries
Exploring Historic Downtown Sutter Creek
While wine tasting is the main attraction in Amador County wine country, exploring the charming towns that dot the region is equally rewarding. One such town is historic downtown Sutter Creek, which offers a glimpse into the area's rich gold rush history. As you stroll along the streets, you will be captivated by the well-preserved architecture and the small-town charm that permeates the atmosphere. The town is home to a variety of boutique shops, art galleries, and dining establishments, making it the perfect place to indulge in some retail therapy and culinary delights.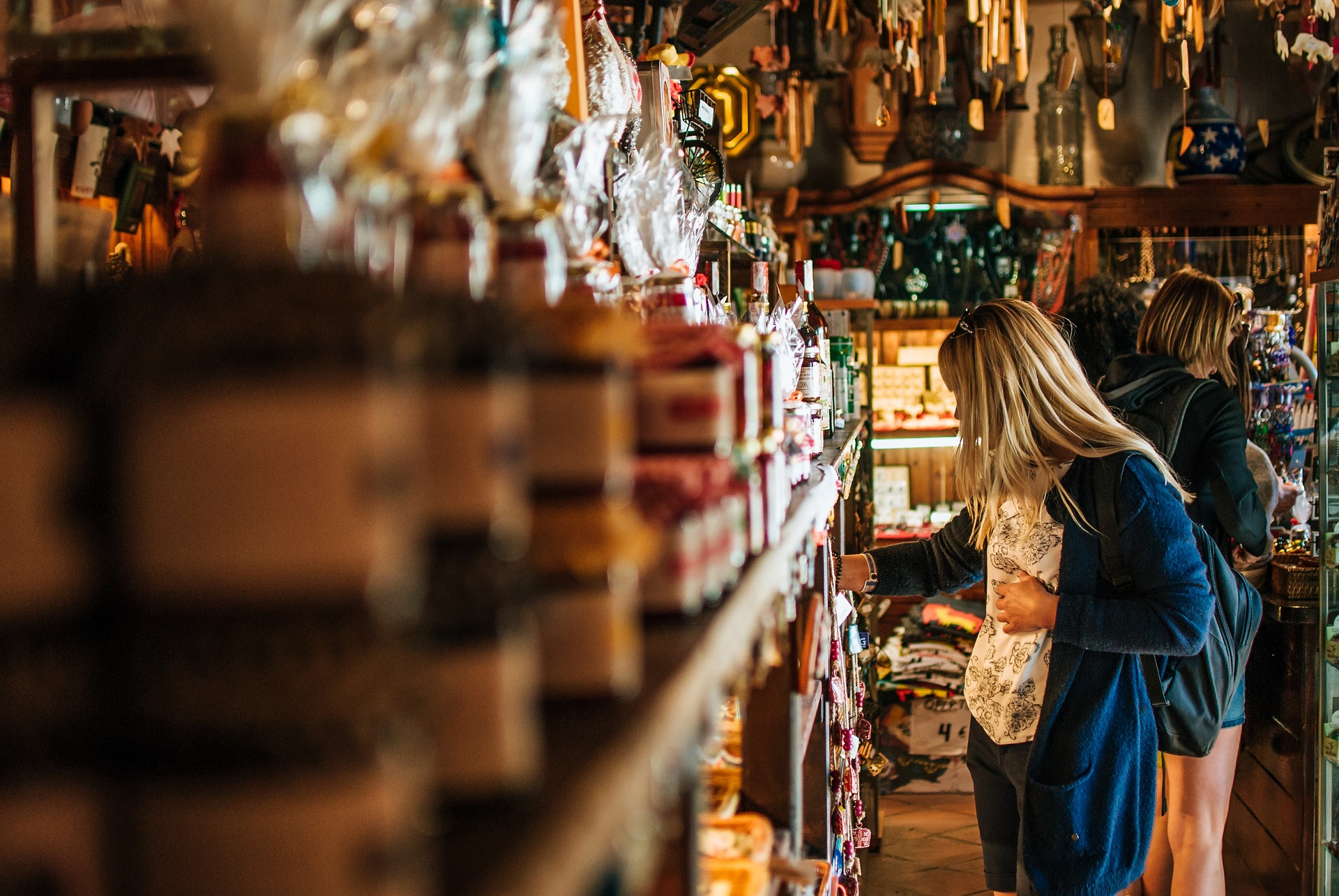 Shopping Like a Local in Sutter Creek
The Antique Gardener
80 Main Street
Sutter Creek, CA 95685
Phone: 209-267-5551
A unique blend of new and old awaits shoppers at The Antique Gardener. Enjoy shopping for terra cotta planters with moss patina, Guy Wolff pottery, garden ornaments and statuary, hummingbird feeders, cards and gifts, and seasonal decor.
Browse an ever-changing selection of European and American antiques, specializing in galvanized tubs and planters, metal garden chairs, and architectural salvage. Soaps, lotions and candles lend fragrant counterpoint to the inviting displays. Succulents, herbs, perennials, and unique containers filled with freshly planted flowers can be found in the garden outside.
Old Hotel Antiques
68 Main Street
Sutter Creek, CA 95685
Phone: 209-267-5901
Old Hotel Antiques is one of the longest-established stores in Sutter Creek – since 1973. We feature Depression Glass, jewelry, advertising, and collectors' items too numerous to mention them all.
Old West Antiques
72 Main Street
Sutter Creek, CA 95685
Phone: 209-267-1580
Old West Antiques has a number of different vendors that offer diverse items from beautiful furniture pieces reflecting the elegance of the past, to cut and pressed glass, antique and costume jewelry, and charming collectibles.
You never know what you'll find in this shop! Browse for lovely, antique furnishings, glass and ceramics, sparkling jewelry from the past, and more collectibles than you thought possible. There are pretty clothes buttons and campaign buttons, paper ephemera, teacups and saucers, dolls, toys, and much, much more. Take time to visit times past in this inviting collective of wondrous selections from knowledgeable vendors.
Take a walk around Main Street
Take a walk around Main Street and imagine what life was like at the height of the Gold Rush. Main Street itself is only a few blocks, but there are a lot of historical buildings packed into this small area that include:
Sutter Creek Theater-a great place to catch a movie, theater production, or concert in a building that dates to the 1920s.
Monteverde General Store Museum-a preserved general store from the 1800s that is run by volunteers and open on weekends (though it's recommended that you call for a tour in advance).
Hotel Sutter-hard to miss this beautiful old building in the middle of the street that serves as a hotel, bar, and restaurant.
RESTAURANTS IN SUTTER CREEK
Gold Dust Pizza-a local favorite that has outdoor seating and has some of the best pizza I've had in a long time, no joke. Also love a restaurant that is on theme. The Gold Digger is popular for meat lovers, and the Vegetarian (a personal favorite) is piled high with fresh veggies.
Buffalo Chips-for a hearty homemade breakfast (as well as delicious sandwiches) this is the place to go in town. Make sure you save room for the homemade pie.
Dining Like a Local in Sutter Creek
After a morning of exploration and shopping, it's time to indulge in the culinary delights that Sutter Creek has to offer. Cavana's Pub & Grub, recommended by locals, is a popular spot for a late lunch. Their menu features a variety of delicious options, including the Pub Burger, Pioneer Chicken, and mouthwatering Pub Wings. The relaxed atmosphere and friendly service add to the overall dining experience.
Before leaving Sutter Creek, be sure to stop by Choco-O-Latte, a charming café that offers delectable treats and the best-iced mocha in town. Take a moment to relax, soak in the sun, and enjoy the warm hospitality of this cozy café.
Choc-O-Latte (coffee shop)
48 Main Street
Sutter Creek 95685
Phone: 209-267-4411
Specialty coffee and chocolates. There is also free Wi-Fi. So, sit at a table and get a little work done while you enjoy an afternoon boost!
Here are a few more suggestions that you will find all located on Main Street.
Sutter Greek Restaurant
76 Main Street
Sutter Creek, Ca 95685
Phone: 209-267-8020
Authentic-Ish Greek Restaurant. Breakfast – Lunch – Dinner on Main Street in Sutter Creek, CA.
Cavana's Pub & Grub
36 Main Street
Sutter Creek 95685
Phone: 209-267-5507
This restaurant takes in its fresh, farm-to-fork quality comfort food and a family-friendly atmosphere that's sure to feel like home! We specialize in sandwiches, burgers, salads, soups, and desserts, and boast a full bar offering an array of specialty cocktails, wine, and beer.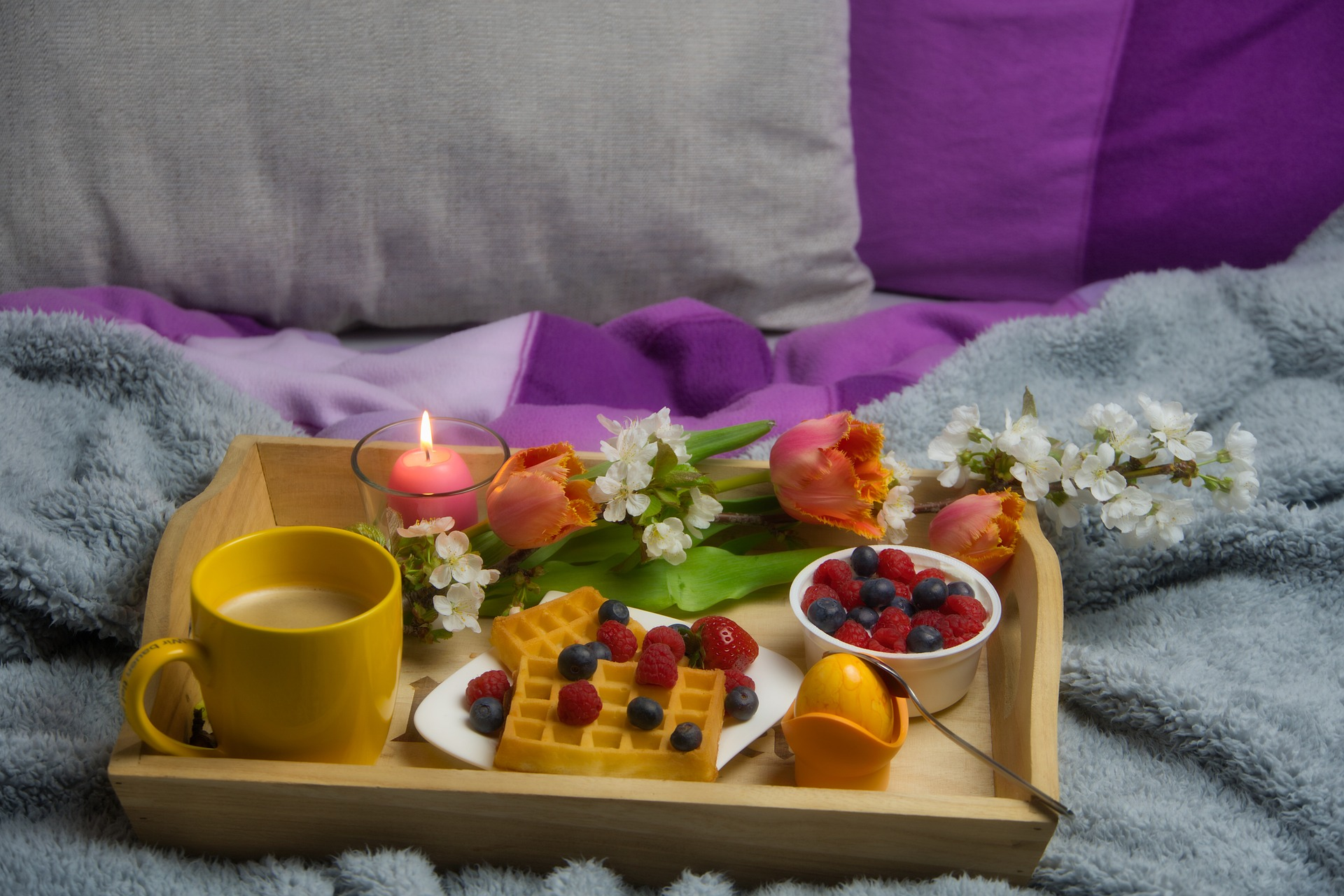 Hotels, Cottages, and Bed and Breakfast in Amador
Sutter Creek features a diverse and distinctive range of lodging options from historic to modern, intimate to grand. Choose from among Gold Country bed and breakfast inns, Sutter Creek and Amador Hotels, Cottages and Vacation Rentals. Whether you are here for Amador County wine tasting, a romantic escape, Gold Country family adventure, or just a little rest and relaxation during your visit to Sutter Creek. Here are a few to consider.
Eureka Street Inn
55 Eureka Street
Sutter Creek, CA 95685
Phone: 209-267-5500
Sutter Creek's Eureka Street Inn is a Craftsman-style home tucked quietly between bustling Sutter Creek Main Street and the historic Knight Foundry – an oasis of impeccable hospitality and fine friendship in the town best known as "The Jewel of the Mother Lode." This Gold Country Inn is central to the wealth of wineries that fill Amador's Shenandoah Valley. Sutter Creek's Eureka Street Inn has four thoughtfully appointed guest rooms – all enjoy a second-floor view. Each room is furnished with antiques, cozy quilts, or throws … and has its own large private bathroom. A gas fireplace or a gas stove accents each room. All the guest rooms are air-conditioned. Wireless Internet Access is available.
Hanford House Inn
61 Hanford Street
Sutter Creek, CA 95685
Phone: 209-267-0747
Make the Hanford House Inn your next destination for a special bed and breakfast experience. This luxury B&B is in historic Sutter Creek, the heart of the Sierra Foothill wine region located in Amador County. This Sierra Foothill Inn is a blend of modern/contemporary design with historic accents. Enjoy chef-prepared gourmet breakfasts each morning at Element Restaurant and complimentary wine in the evening. Comfortable and luxurious accommodations make for a memorable getaway at this Sutter Creek Inn.
Hanford House Inn is more than just a romantic bed and breakfast for couples. It's also a perfect venue for family reunions, small weddings, receptions, and special events. This Sutter Creek B & B or boutique hotel is ideally suited for group getaways and is fitting for informal seminars or business conferences.
Inn at 161
161 Hanford Street
Sutter Creek, CA 95685
Phone: 209-267-1039 | 800-473-9422
Where rustic meets modern-day style, all our spacious and stylish guest rooms feature a King bed, with fresh and lush bedding along with a separate seating area. Find and relax in front of your private, in-room fireplace. In our Cathedral King Rooms and our Carriage House Suites unwind with a delightful soak in your clawfoot tub or Jacuzzi.
No matter which room you choose, in the late afternoon or upon arrival, appreciate our complimentary wine and charcuterie offerings with other guests in The Cellar (our main reception room). Or feel free to take a stroll in our gardens or return to your guest room and enjoy your afternoon delights in serenity. Wake up each morning to the convenience of freshly brewed coffee in your room or meet others as you enjoy a complimentary Cappuccino, Latte, and Espresso. Along with your freshly-ground morning cup of coffee, enjoy an array of light breakfast treats to kick off your day. The Inn is perfectly situated in the North-end of town within a stroll to the main business district filled with quaint shops, 13 tasting rooms, and many local eateries.
Sutter Creek Inn
75 Main Street
Sutter Creek, CA 95685
Phone: 209-267-5606
Located between Yosemite National Park and Lake Tahoe in the heart of California's Gold Country, the Sutter Creek Inn is eight minutes from the Shenandoah Valley Wine Country and is close to upcountry skiing and hiking. Experience Gold Country charm at its best while enjoying Sutter Creek's fine shopping and dining adventures. Sutter Creek Inn is a delightful Gold Country Bed & Breakfast in a sprawling New England-style home. Our seventeen charming rooms and cottages provide guests with a choice of accommodations to delight and enjoy. Ask us about our swinging bed. It was so popular that four rooms now have them! Wander the gardens and find hidden alcoves where one can relax and get away. Discover hammocks for napping, favorite spring and summer flowers, fall foliage, and winter delights.
Hotel Sutter
53 Main Street
Sutter Creek, CA 95685
Phone: 209-267-0242
Located in the heart of Sutter Creek, Hotel Sutter offers the perfect getaway for locals and visitors alike. Relax in any of the 21 historic guest rooms featuring private baths, flat-screen TVs, free high-speed Wi-Fi, and luxe toiletries and linens. Spend the day visiting the many nearby wineries, touring globally known caverns, mining for gold, exploring nearby hiking trails, and more. Then enjoy an indoor or outdoor dining experience at The Sutter Restaurant on-site. Be sure to reserve a spot on the Main Street Balcony for a lovely view al fresco. Wind down the night with a craft cocktail at The Lobby Bar or The Copper Room, both on-site as well.
Kiota Inn
271 Hanford Street, Hwy 49
Sutter Creek, CA 95685
209-267-9177
This straightforward, low-rise hotel is a 6-minute walk from Sutter Creek. All rooms and suites include private bathrooms with showers and tubs and have free Wi-Fi and TVs, as well as microwaves and a mini fridge. Suites add separate living areas. Kids 17 and under stay free with a paying adult. A complimentary continental breakfast buffet is provided. There's also meeting and event space and free parking for cars and large vehicles.
Lodging at Old Hotel Antiques
68 Main Street
Sutter Creek, CA 95685
Phone: 209-267-5901
Old Hotel Antiques has three rooms available and are done in period furnishings. Two of the rentals are turn-of-the-century oak furniture and one of the rentals is in 1950s style. Kitchenettes with refrigerators, microwaves, and coffee makers are available in two of the rentals. Located in a quiet setting just off Main Street in Sutter Creek, with an outdoor area for dining or just relaxing in a garden atmosphere. Very reasonable rates! TV and private baths of course!
Unwinding at The Grand Reserve Inn
As the sun begins to set and your day ends, retreating to the comfort of The Grand Reserve Inn is the perfect way to unwind and reflect on the day's adventures. This boutique hotel, nestled among the vineyards, offers a tranquil and luxurious retreat. The breathtaking views of the manicured vineyards, coupled with the cozy fire pits and rocking chairs, create an ambiance of relaxation and serenity. Take a moment to savor the beauty of the surroundings, sip a glass of wine, and enjoy the peacefulness of wine-country living.
Conclusion
Amador County wine country is a destination that captivates the senses and leaves a lasting impression. With its rustic charm, exceptional wines, and enchanting landscapes, this region offers a truly unique wine-tasting experience. From exploring historic towns to indulging in culinary delights, Amador Wine Country has something for everyone. Whether you are a wine enthusiast or simply seeking a memorable day trip, this hidden gem in the Sierra Foothills is sure to leave you wanting more. Embrace the charm and immerse yourself in the rich history.
Some of our posts contain affiliate links. If you click on an affiliate link and later make a purchase we may receive a small commission. Clicking on an affilate link that earns a commission does NOT result in any additional charges to our readers or cost you anything extra. Mention of associated products/services/businesses within the content of the blog may or may not be noted as an affiliate in every reference. Money earned via affiliate links helps pay the fees to keep the website and blog posts up and running.