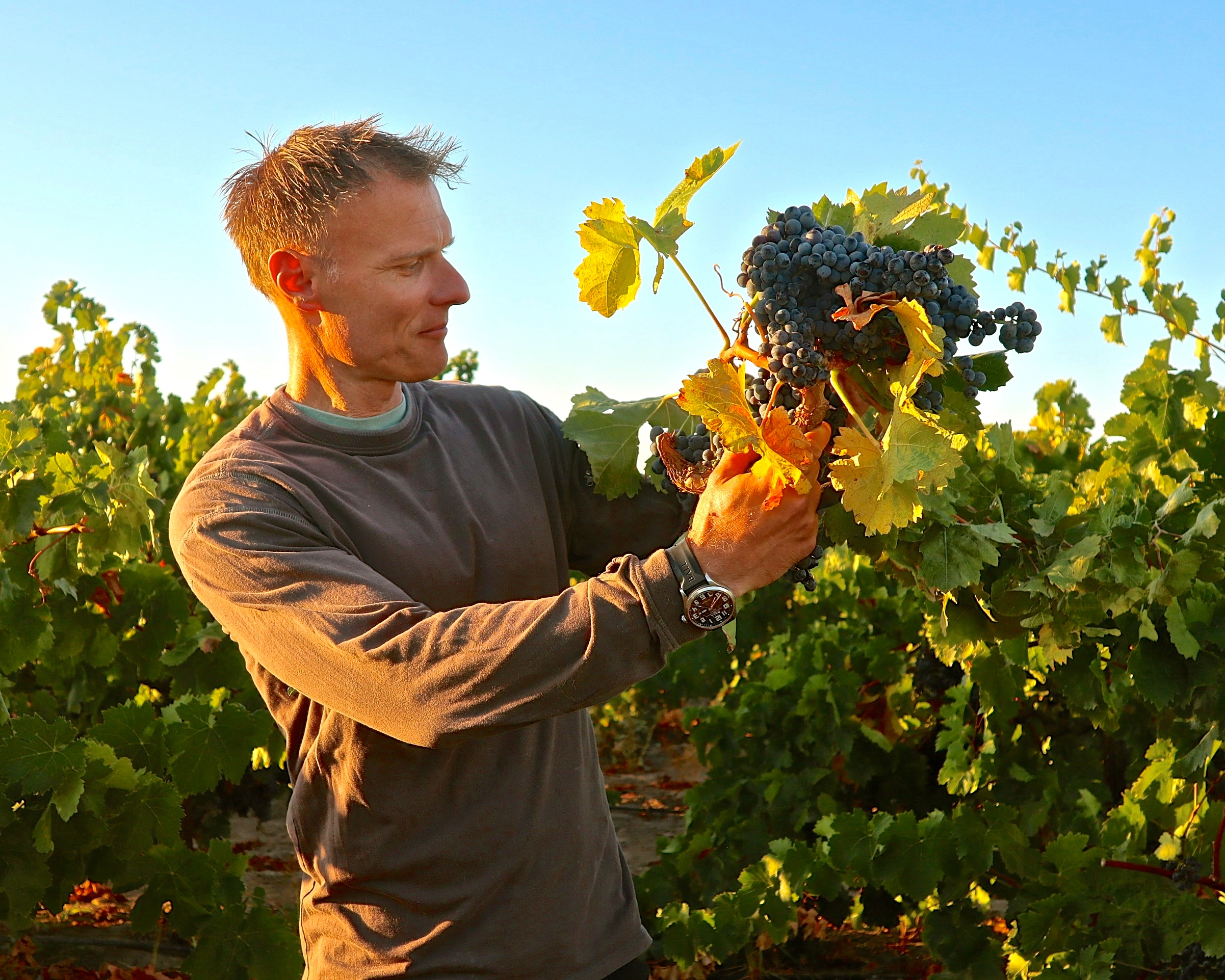 Markus Wine Co And Their Winemaker Markus Niggli
Swiss-born Markus Niggli was brought on by Steve Borra in 2006 to handle the cellar for Borra Vineyards, but Markus steadily climbed the ladder to winemaker in 2010. Markus was an early believer in natural winemaking with a goal of expressing the vineyard and each vintage as authentically as possible, resulting in his first releases of critically successful fresh and racy whites. These show his European influence with higher acidity, rather than the typical rich, full-bodied California style.
He has made a fan in noted wine writer Randy Caparoso, who wrote: "Borra now produces the most 'contemporary' style wines grown in Lodi today, period."
But Markus does much more than make about 5,000 cases of wine each year. He works along with designers to come up with new labels; manages the cellar crew; and most importantly handles all wholesale and direct wine sales. Markus and his wife, Diane, are raising a family together in the City of Lodi.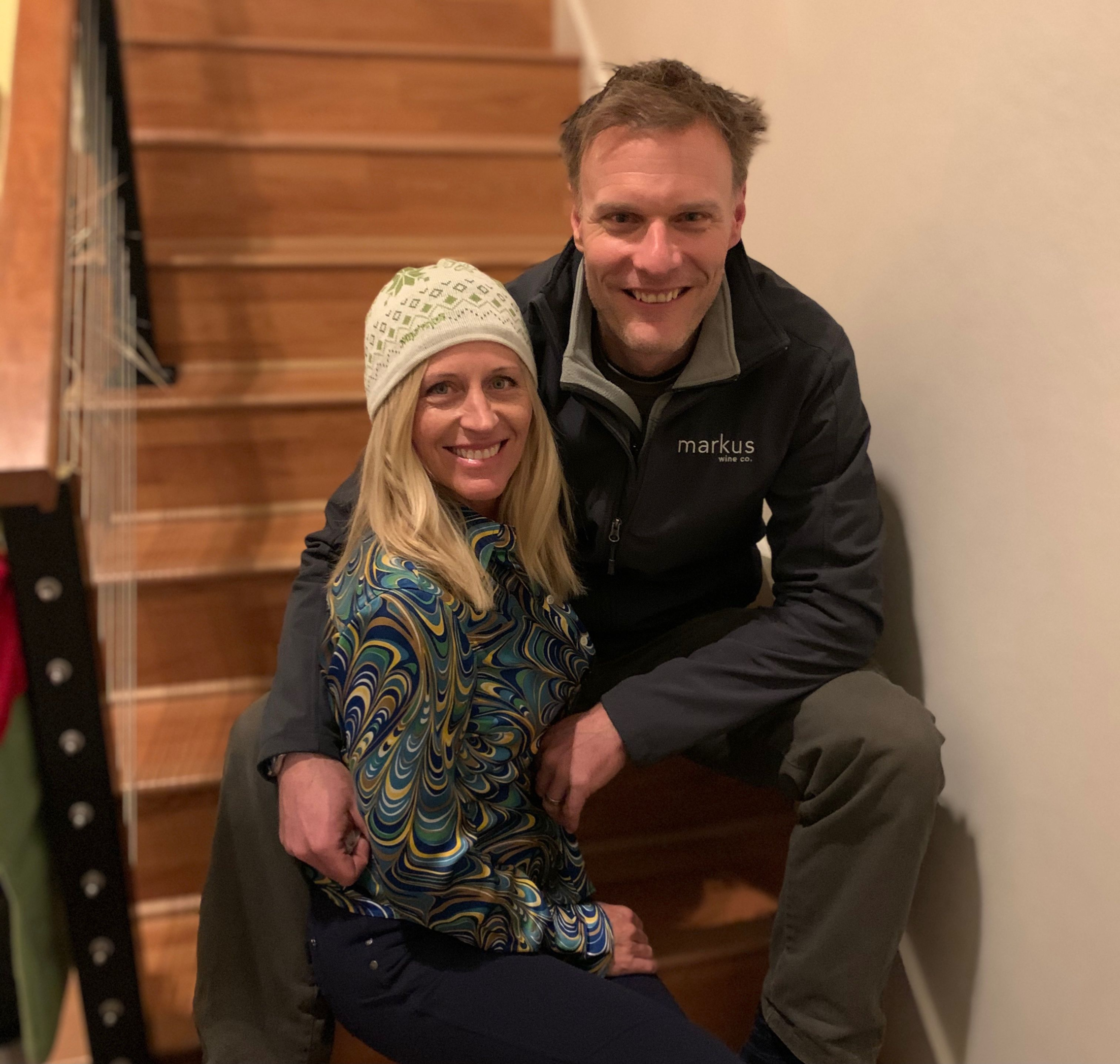 Markus and Diane Niggli
Diane Niggli - Co-Owner
Supporting Markus Wine Co. is Markus's wife, Diane Niggli who is a California native. Assisting in the business operations and future growth for the consumer market, she is an influential part of the program. Her own experience as an independent meetings consultant is a nice compliment to her passion for both wine and the tourism growth of Lodi.
Jon Bjork - Co-Owner
All the team at Markus Wine Company wear a multitude of. As co-owner, Jon Bjork focuses on marketing and much of the red-tape compliance for the winery. Jon also handles the website and all social media. Before co-founding Markus Wine co., Jon and Markus had been working together with Borra Vineyards for more than a decade, where Jon managed the wine club and social media. Jon also currently operates his own wine compliance consulting business, having helped to establish many of the Lodi wineries (Estate Crush, Fields Family Wines, McCay Cellars, Oak Farm Vineyards and more).
With a degree in Neurobiology from the University of California at Berkeley, Jon entered the wine industry after a 15-year focus on hi-tech as VP of Operations at Dantz Development, makers of Retrospect backup software, and as Materials Manager at Jasmine Technologies, a major Macintosh hard drive manufacturer.
Jon currently serves on the Board of Lodi's destination marketing organization Visit Lodi!, is on the Lodi Wine Country Committee of the Lodi Winegrape Commission, and he and his wife, Molly, are raising a family together in the City of Lodi.
Mike Bogarin - Cellarmaster
Working alongside Markus, Mike completes much of the cellar work needed to produce these Lodi wines. When he is not helping with making wine, Mike grows a range of fruit on his family's farm where he lives, to the southeast of Lodi. You can taste and purchase Mike's excellent peaches, plums, and other fruit during Lodi's seasonal downtown farmer's market.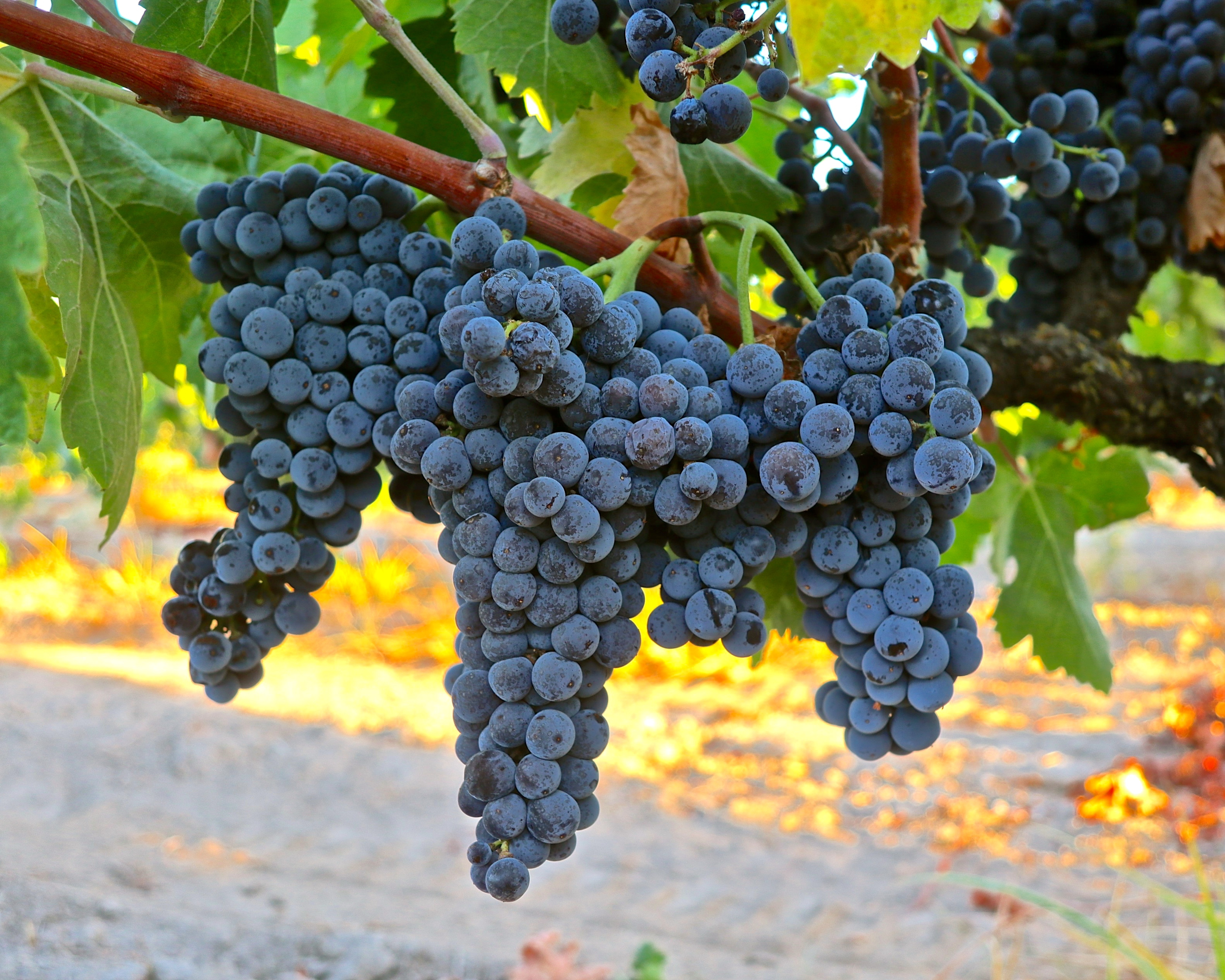 Photo Courtesy Randy Caparaoso
Borra Vineyards
The team and Markus Wine Co have expressed how they could not have started Markus Wine Co. without the very generous support from Steve and Bev Borra and the Borra Family.
Steve Borra began making wine for his family in the basement of his home in 1967, and the results were quite outstanding. After nearly a decade of success, Steve formally started Borra Vineyards with his wife, Bev. A backyard shack with a covered patio was bonded in 1975, becoming Lodi's first boutique winery, producing Barbera and Carignane wines from grapes they grew right on their own ranch.
In 1992, the Borra family purchased 200 acres of ideal vineyard property that runs along the north bank of the Mokelumne River. Now called the Gill Creek Ranch, the vineyard produces some of the finest varieties that flourish in the Clements Hills area of the Lodi Appellation. The low hills of this region receive an extra dose of cooling winds from San Francisco Bay, and the grapes have a freshness of flavor that makes this among the most popular and renowned sub-appellations in Lodi.
Lodi lost Steve Borra in March 2020. He is greatly missed by so many in Lodi Wine Country and beyond.
Let's Pull a Cork: Markus Wine Co – 2018 domo, Carignane Blend

This wine has some fruit from vines that were planted in 1900 and the Carignane makes up 67% of the blend. That being said, the focus of this wine is the Spenker Ranch Carignane along with Borra Vineyards Gill Creek Ranch Merlot at 17% and 16 % Zinfandel grapes from the River Song Vineyard.
As you look at this wine in the glass you will see your fingers through a delightful ruby red hue. This Markus Wine Co blend provides lots of sour cherry and red plum in and does so in a very pleasing dry style. Despite this wine's light color in the glass is a surprisingly full-bodied experience with just enough tannins to support the combination of cedar and cigar box with a lengthy finish on the palate.
It is said by some wine makers that Carignane is the wine that winemakers reach for when they want to have a glass of wine that presents pure enjoyment, because of the grape naturally retains good balance of acidity even with the fruit is fully ripe. This acidity of the Carignane along with the Merlot and Zinfandel make for a very food friendly wine that provides a wide range of uncomplicated food pairing. The winemaker makes a couple of suggestions of pairing with any roasted bird, such as duck in plum sauce. What else might I suggest helping you appreciate this wine? If you enjoy a Pinot Noir that is fully structured with a lot of character, this wine will grow on you. Try it and you will see. Markus and the winery team consider Lodi, CA home.

"People, like wine, are shaped by unique places."— MARKUS NIGGLI, WINEMAKER

BASED 3 MILES EAST OF LODI, CALIFORNIA, SWISS-BORN WINEMAKER AND OWNER MARKUS NIGGLI SELECTS FROM WISELY-PLANTED ANCIENT VINES AND NEWLY-PLANTED UNUSUAL OFFERINGS THROUGHOUT THE LODI REGION TO CRAFT SMALL-PRODUCTION BOTTLINGS...