Opus One Winery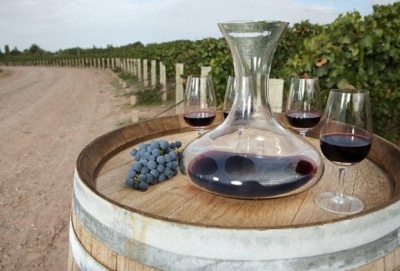 Beautiful property with elegant tasting rooms and a lovely upper balcony for you to enjoy your "tasting" on. They don't do the typical 1oz tasting that most wineries offer. Opus One's tastings are full glasses of their two wines being offered that season.
Opus One, unlike many other wineries, offers intimiate tours just to your group. There's no feeling of being herded along with 15 other strangers, straining to hear what the winemaker or guide is trying to say.
Caleb, our guide, was perfect. He spent just the right amount of time on relevant topics and in each area of the winery. We saw the barrel room, the vines, all the sorting processes, the vats, the winemaking room, even some executive offices! This was service at its best. We were given the Overture (2009, I think), Opus One 2009, and Opus One 2006 to taste throughout our two-hour tour.
I wouldn't recommend this winery if you are with 15 friends on a party bus, looking to get drunk. Or if you're just looking to "check out" Napa for the first time. Or if you couldn't tell the difference between red wine or white wine with red food coloring . The money and the prestige are not worth it. It's a special treat to learn and experience Opus On
Features/Activities:
By Appointment
Inquire online or events
Tasting w/Fee