Capay Valley Vineyards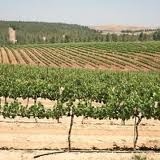 Capay Valley Vineyards was established in 1998 by Tom Frederick and Pam Welch, long time residents of Capay Valley, CA. This beautiful valley is located in the northwest corner of Yolo County bordering Napa and Lake counties. It is approximately 1½ hours from San Francisco and an hour from Sacramento.
Capay Valley Vineyards produces wines from their own grapes. Varietals were chosen to complement the climate and soils. All vineyard tasks - pruning, shoot thinning, and harvesting are done by hand and tailored to each variety. Harvesting is done at night to ensure that the fruit is cool to start the winemaking process.
Features/Activities:
Open No-Appointment
Inquire online or events
Mailing/Waiting List for Wines