Chateau Montelena Winery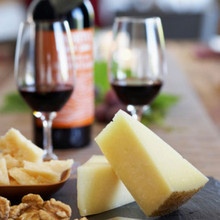 Chateau Montelena is a Napa Valley winery most famous for winning the white wine section of the historic "Judgement of Paris" wine competition. I had high expectations coming into this experience after the depth of history. From the time you walk up to Chateau Montelena, the grounds are extremely well kept and there's a feeling of serenity.
We decided to opt for the Library Tasting, which I'd highly recommend. We sampled the estate wine, which exudes a much more complex taste than the standard Chateau line of wine. After sampling several vintages ranging from 2005 to 2011, I was completely sold on the hype. It probably also helped that Sean was extremely accommodating and his passion for wine as well as working at Chateau Montelena is apparent. If you book this tasting, be sure to ask for Sean. Did you see "Bottle Shock"?
Features/Activities:
Open No-Appointment
Inquire online or events