Bel Vino Winery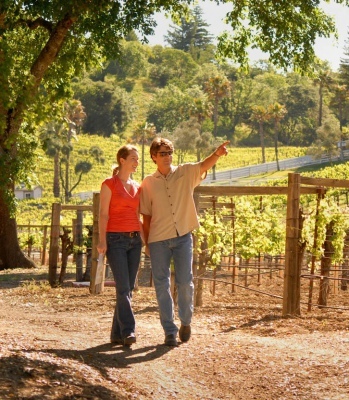 Bel Vino Winery is the Temecula home of Fine Wine and Good Times in Southern California Wine Country. Surrounded by the beautiful scenery of breath-taking vistas, rolling vine-covered hills and panoramic views of the Temecula valley, Bel Vino is the perfect location for an intimate (indoor or outdoor) wine tasting or an exceptional California vineyard wedding. Beautiful winery, with a great feel to it. There was a live band playing at the little outdoor stage when we pulled up. The tasting bar was inviting, and the host was very friendly and very helpful.
The reds were good. The Tatria was extremely good, one of my favorite wines from my whole day of tasting.
Also make a Pepper Jam, which is amazing. It's a nice balance of sweet and spicy, and they served samples on crackers with cream cheese.
Features/Activities:
Open No-Appointment
Inquire online or events
Mailing/Waiting List for Wines
Special Events
Weddings/Receptions